Home Security Systems Information FAQ's
The home security systems information here is based on questions I've been asked on this site and in the field as an alarm technician. Most answers include links to other pages on this site where you'll find more detailed information.
Try entering a few search terms in the "Search this site" box, found at the top of nearly every page on this site. This will often quickly point you to one of my pages covering your topic.
You can also check out the Home Security Terms Glossary.
As always, if you don't see what you're looking for on this page or by using the search function, please feel free to ask questions through the Contact Me page. I try to answer questions within 24-48 hours, and I'll use them to help improve this FAQ section on home security systems information for future visitors.
Basic Home Security Systems Information
Does this website perform security systems installations, monitoring, or service?

No, this site only provides information about home security systems.


If you have a system that needs immediate service, search for a local security company. Using Google or your favorite search engine, try entering "security systems service", followed by your zip code.

If you are looking for an alarm company to install a system, you can get free home security systems quotes from companies in your area. There is no obligation to buy anything, and no credit card information is needed. Getting these free quotes will give you a good idea of what it would cost to have a system installed, as well as how much you could save by doing it yourself.

What's the best home alarm system?

Much like a car, an appliance, or any other product, the "best" security system is one that fits your needs, based on cost, ease of use, and your security comfort level.


A cheap alarm system that doesn't make you feel safe and secure isn't really worth even the "cheap" price. Likewise, a high-end system that you can't afford, is difficult for you to operate, or that you don't trust won't help you much either.


Each person or family has their own security "needs", and good alarm professionals have learned to match those needs to the best home alarm that's useful and affordable.

Learn more about how to compare home security systems.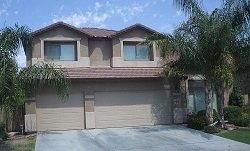 How much does a security system cost?

Alarm system costs can vary widely, depending on what you're looking for.


In simple terms, you can have a basic system installed for free or nearly free, provided you're willing to sign up for alarm monitoring for a year or more.


If you don't want to commit to a monitoring contract, you can pay for a security system outright. Basic systems for a 3-bdrm/2-bath home might consist of a main control panel, a keypad or two, a motion detector, and several door and window contacts. Depending on where you live, this may run from a few hundred dollars to over a thousand.


Click here for more home security systems information on home alarm system monitoring.

For information on how alarm costs are figured, see this page on home alarm pricing.


One of the best ways to get an idea of what a system would cost is to get a few free home security systems quotes from companies in your area. Just answer a few questions about the type of system you would like, and you'll receive free quotes via email. Best of all, it's free!


What's the "catch" with free alarm systems?

There really is no catch, as long as you understand what you're paying for.


It all boils down to a trade-off between equipment and labor costs versus monthly payments for alarm system monitoring. If you commit to monitoring, you can get a free or nearly free system. Decide not to take on the monthly monitoring cost, and you'll pay up front for the equipment and labor charges.


Which way to go depends mainly on your situation and preference. Many people find it easy to pay monthly over 2 or 3 years, in order to get a complete home security system installed. Others don't want to be tied down to one alarm company, and choose instead to pay for a system outright.
Should my garage overhead door be part of the alarm system?


In most cases, no. Most people don't like the inconveniences that go along with "bugging" the overhead door. Long exit and entry delay times must be programmed, to allow you time to move the vehicle in and out.


I often recommend a twist on this idea: Connect the garage overhead door to the alarm, but program it to display status only. This will give you a visual indication that the garage door is either open or closed, but it won't trigger alarms or cause entry and exit problems.
Learn more about Connecting a Garage Door Contact to a Home Security System.


Will my pets set off the alarm system?

Small dogs are sometimes not seen by many motion detectors, while larger dogs are;

Cats are often more active than dogs and tend to climb, making them more likely to set of motion detectors;

Pet immune motion detectors are available, and most work well. They do require proper positioning and adjustment to make sure they aren't tripped by the animals.

Check out this page on How to Run Motion Detector Wiring. It gives some good details on what's involved in setting up a security system that will accommodate your pets.


Do I need an alarm permit for my system?


Many cities and towns do require you to have an alarm permit, even for DIY and non-monitored systems. Alarm permit fees are usually charged annually, and they help offset the expenses caused by false alarms.

If the police respond to an alarm from your system and you don't have a permit, you could be fined.

Check with the police department or an alarm professional for information on alarm regulations in your area.



Home Security Systems Information on Alarm Brands


I have a Brinks safe. Where can I get a key or combination?


Brinks has been out of the safe and alarm equipment business for many years, and I know of no reliable source for safe keys or combinations.

If the safe contains valuables, you can contact a local locksmith for help getting it open. They may even be able to cut a key for it, although replacing the safe may be a smarter choice if it is very old and has a lot of wear.

I have an older Brinks alarm. How do I get it activated and monitored?


Brinks Security was bought out several years ago by Broadview Security, which was in turn bought out by ADT shortly afterward. If you have one of these systems, your best option will usually be to replace the system.

In some cases, you can keep your older Brinks system running a while longer.

For more information and help, see these pages:
Brinks Home Security Systems - Maintaining and Replacing

Brinks Security Systems - When to Hold'em, When to Fold'em
Brinks Home Security Help - Beeping Keypads, Resetting Systems, and Finding Manuals
Brinks Security Alarm Help - Trouble Lights, Reading Keypad Trouble Codes, Low Battery Problems, ...
Home Security Systems Information on Service Issues



My system is beeping, what should I do?
If your system is monitored by an alarm company, call the 24-hour service phone number and/or the central station for instructions.


If your system isn't monitored or you don't currently have a security company to do service, check the alarm system keypads. The display should indicate what the problem is. (You may need to consult your alarm user manual to pinpoint the cause.)


Depending on your situation, see these pages for details on what to do:


For general help, see My Alarm Keeps Beeping - What Can I Do?

For Brinks systems, see this page on Brinks home security.


For DSC systems, see My DSC Home Alarm is Beeping! -Causes and Solutions.


For "Low batt" or alarm low battery, see
Alarm System Battery Replacement DIY
Replacing Alarm System Batteries.


For "Fire", see How to Stop a Beeping Smoke Alarm.


"FC", "fail to communicate", or "Comm fail": This usually means the security panel has lost its connection to a phone line, and can't send signals to the central station. Check for dial tone in the house phones, and check phone wiring to the alarm panel.



My alarm system is totally out of control - How can I just shut it down?!

As a last resort, you may have to completely shut down a system that won't reset or respond to keypad commands.
Find out How to Disable the Alarm System in Your Home.
I lost my alarm panel key. Where can I get a new one?


I get this question a lot, and unfortunately there is no easy answer. I don't know of any source for keys alone; most sources only sell the alarm cabinet locks and keys as a set. You can try searching for keys  by your alarm panel brand name on Amazon and eBay.

Here are a couple of other things to try: 


First, check on top of the panel for a key, as well as inside any openings in the panel box. Sometimes a key will get left there by the previous homeowner or a technician during service work.
Check through any paperwork the previous owners may have left for appliances, etc. Alarm keys are small and sometimes get buried in a drawer with product literature.

If you can't find a key, you can always pay a local alarm company to open the box, since most technicians have keys for the most common brands. They can then sell you a replacement lock and key set (or they might sell or even give you a key.) 


As a last resort, you can either drill out the lock, or pry the lid open with a heavy screwdriver. Not very subtle options, I know! Once the can is open, you can either re-secure it using just a screw, or buy a replacement lock set.

Home Security Systems Information for DIY Alarm Systems

Can I install a do-it-yourself system and save money?

Absolutely! There are more choices available for DIY home security systems now than ever before.


Labor is the single biggest cost of an alarm system, so doing it yourself can be a big money saver. If you're reasonably handy and are able to use basic tools like wire strippers, screwdrivers, and a drill, a DIY security system may be the perfect choice for you!

Not quite sure whether or not to dive in? Learn more DIY home security systems info.
I'm building a new house, what areas should I run wires to?


Perimeter wiring should include all doors and movable windows that lead to the outside of the home. Add any areas where you'd like more security, like garage overhead doors, detached workshop or storage shed, gates, etc.


Interior wiring primarily includes motion detectors and glassbreak sensors. Also run wires to any areas of special concern:
Safes
Gun Cabinets
Jewelry Cases
System wiring includes everything the alarm panel needs to operate:
Keypad locations
Power from low-voltage transformer
Sirens
Telephone and/or data connection
Any remote zone expanders
Wireless receivers
Lighting control
Home automation controllers
Fire alarm wiring for smoke alarms, heat detectors, carbon monoxide (CO) detectors, etc.
For more information, see these pages:

What kind of wire should I use for an alarm system?

For doors and windows, use either 2-conductor or 4-conductor, 22 AWG (22 Gauge) wire. Also referred to as "22/2" and "22/4" for short.


For keypads, motion and glassbreak detectors, and other powered devices, use 22/4.

For smoke detectors and heat detectors, use fire rated 22/2 or 22/4, depending on the device. Heavier 18 gauge fire wire, AKA 18/2 and 18/4 can also be used, and are often easier to find.


For telephone line connections, any type of wire designated for phone use will work.

For more details, see:
Burglar alarm wire for protecting windows
Burglar alarm wiring for securing doors

Connecting 2-wire smoke detectors
Connecting 4-wire smoke detectors


I programmed my system to transmit a test report, but it isn't sending it. What am I doing wrong?
When an alarm system doesn't seem to be responding to programming changes, there are a couple of common causes.
Multiple parameters must be specified for several functions, including test timers and zone definitions. For example, to send a test report, most systems will need you to specify:
The frequency of test reports (Daily, weekly, etc.)

Time of day to send report

The actual code digits to send
In addition, some systems have a location to turn the test timer off or on. If any of the parameters aren't programmed, the test signal is never sent.
Rebooting is required for certain programming changes to take effect. If you make a programming change that the system doesn't seem to respond to, try powering the system off, then on. This requirement for a reboot is often documented in programming manuals, but not always.
Home Security Systems Information on Saving Money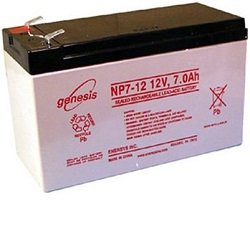 I already have a security system. How can I save money?

Battery changes
This is one of the first things that the average homeowner should consider doing on their own. If you're not currently under contract or monitored by an alarm company, any outside company you call will have to charge you for the battery and a service fee.


If you are contracted with a home security company, check with them first. Some companies include certain services in their alarm agreements, so you may get service at a discounted rate.

For details on what's involved , see this page on alarm system battery changes.


How long should an alarm battery last?

The battery in the main panel should last about 3-5 years. This can vary depending on conditions.

High temperatures are not good for batteries, so I always prefer to locate the main panel in an air conditioned room of the house.

This isn't always possible, due to floor plan and construction details. Panels installed in hot locations will likely need more frequent battery changes, possibly every 2-4 years or so.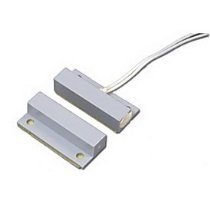 Loose or missing magnets
Surface-mount magnets often come loose when the adhesive backing dries out and loses its grip. You can simply re-attach them by following these steps:
Remove any tape or adhesive residue from both the back of the magnet and the mounting surface. Clean both surfaces with an alcohol wipe or other grease-removing cleaner.



Cut a piece of

double-stick tape

to match the footprint of the magnet.


Close the door or window and be sure it latches closed.


Remove the backing from the sticky tape, and apply the magnet to the frame. Make sure the magnet is aligned evenly with the switch, as in the photo above.



Check your keypad to verify that the zone is showing a closed or normal condition.
Hardwire contacts will eventually wear out and need to be replaced. You can save money by replacing faulty door and window contacts yourself.


If you're with a company, check with your alarm representative before doing any work on the system.


If you don't currently have a security company servicing your system, check out these pages to see if you might want to try the repair yourself:


Installing Magnetic Door Switches-Recessed Type

Magnetic Door Switch Installation-Surface Mount Type

Magnetic Reed Switches DIY Removal

Magnetic Reed Switch Re-Installation DIY
Wireless Home Security Systems Information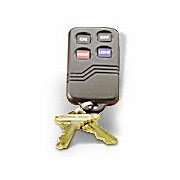 Which kind of alarm is better, wireless or hardwired?

Neither is type is "better", but one may be better suited to your situation than the other.


Generally, hardwired home security systems are better for new construction, or in existing homes with attic or other crawlspace to run wiring. Wireless home alarm systems are the best (and often only) choice for existing homes without crawl spaces for running wires.


If you have the option to use either type, get estimates on both kinds. Then, weigh the  cost versus benefits of each system. While hardwiring is more reliable than the radio signals used in wireless systems, it may not be worth the expense to add the wiring.
Home Security Systems Information for Video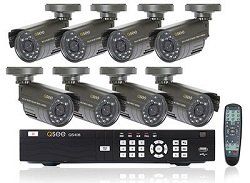 What do I need for security cameras?

CCTV home security systems consist of cameras and at least one monitor, to view the activity. Today, a home security system video setup will usually include a DVR (Digital Video Recorder) to record activity. Recorded video can be viewed later, or burned onto a disc for use by police or other authorities.


Live and recorded video can also be viewed remotely, using a network enabled DVR. This allows you to watch camera footage from a PC, Mac, or laptop. Lately, many products enable viewing video surveillance on smartphones as well.


Learn more about home security camera systems.
Get free price quotes on video surveillance systems.


---
If you haven't done so already, get a few Free Home Security Systems Quotes from companies in your area.

This will give you a good idea of what it would cost to have a system installed, as well as how much you could save by doing it yourself.
Do you have any questions I haven't covered here? I'd love to hear them!

The glossary of alarm terms may have what you're looking for. Or, try typing a few keywords relating to your question in the "Search this site" box at the top of any page. This will show you any of my pages that contain your search terms.

No luck? Ask your question on the Contact Me page, and I'll answer it as promptly as possible. I also use many submitted questions to add to this home security systems information FAQ section, so they can help future visitors with the same issues.



To all of you who have contributed comments and questions, thank you for your input!


Return to Home Security Systems Answers from Home Security Systems Information  FAQ
Return to the Home Security Terms Glossary

Note: Feel free to print any of the articles on this site for personal, non-commercial use. Just look for this button:

If you found this website especially helpful, you might want to consider making a small donation. Since 2011, AzAlarmGuy has been providing free help and advice on home security systems to all of those in need.
Your gift, in any amount, will help me keep this website a free resource for anyone needing help with alarm system issues or questions.