Home Alarm Wiring
for a New House
Home alarm wiring is needed to interconnect the parts of all hardwired home security systems. The main alarm panel needs wiring to all home security components in the system, as well as to power, telephone, and any other input or output devices you may want.



It's always best to install home alarm system wiring during the construction phase of the house, referred to as prewiring. Most home alarm companies prefer to prewire the alarm at about the same time as the electricians are running their wires.


With all the framing exposed, it's easy to drill holes, run burglar alarm wire, and install mud rings or boxes wherever they may be needed. This also makes it easy to co-ordinate with the electricians on any special power or lighting connections for the alarm system.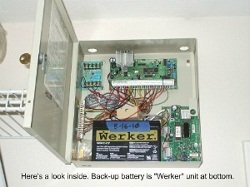 Pre-wiring is also a good time to "future-proof" the home to some degree. You can run extra cables for options you don't need now, but may want in the future. This might include additional keypad locations, motion detectors, home automation and lighting control, etc.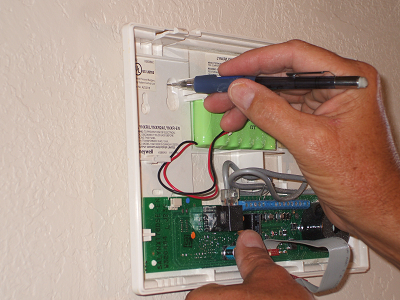 Running home alarm wiring in an existing house generally takes much more time and effort than prewiring.
Fishing wires can be difficult, and some areas of a house may not be accessible at all. If you're thinking about doing the work yourself, check out this page:
A DIY Home Alarm System – Is it Right for Me?



For a new house, you have a chance to run home alarm wiring that will cover all of your current security needs. With a little planning, you can also wire for some common upgrades you may want in the future.

Regardless of how the alarm wiring is installed, a typical hardwired home alarm system needs three basic kinds of wiring connections:


Alarm System Wiring - Main Panel Basics
  Power
  Connection to home phone wiring

  Keypads
  Sirens
  Home automation wiring

  Auxiliary devices
  Data connection, if needed

  Ground (optional)

Whether you go through an alarm company or install your own DIY security system, these are the basics for the panel itself.

For details on each of these, see Alarm System Wiring for the Main Panel.
---
Burglar Alarm Wiring for Perimeter and Interior
With the main panel up and working, you'll need some way to detect an intruder. Home alarm wiring for detection devices commonly include:

  Door sensors
  Window sensors
  Motion detectors
  Glass break detectors

Door and window wires should be 2- or 4-conductor, while powered devices like motions and glassbreaks need 4-conductor.

For details on the best ways to protect doors, see this page on Burglar Alarm Wiring for Securing Doors.

And for windows, Burglar Alarm Wire for Protecting Windows.


The best choices for interior protection are motion and glassbreak sensors. Click here to find out How to Run Motion Detector Wiring.
Glassbreak detectors are good interior protection for fixed windows, where a switch and magnet won't work. Learn more about Alarm Wiring for Glassbreak Sensors.


---
Fire Alarm Wiring
The home alarm wiring listed above would cover all you need for burglary protection. I highly recommend that you consider adding at least some additional wiring for fire protection. This should include:


    Smoke detectors
    Carbon monoxide detectors
    Heat detectors
    Waterflow alarm, if home is sprinklered
Taking these extra steps doesn't just give you protection from fire. If you also have your system monitored, you could be entitled to a 10-20% discount on your homeowners' insurance!


Be aware that more and more insurance companies are requiring some of the above fire protection before they will even issue a policy. The cost of the average fire loss is several times that of a burglary, so insurers are becoming more strict.


For more details, including fire alarm wiring diagrams, see Fire Alarm Wiring for More Complete Home Security
---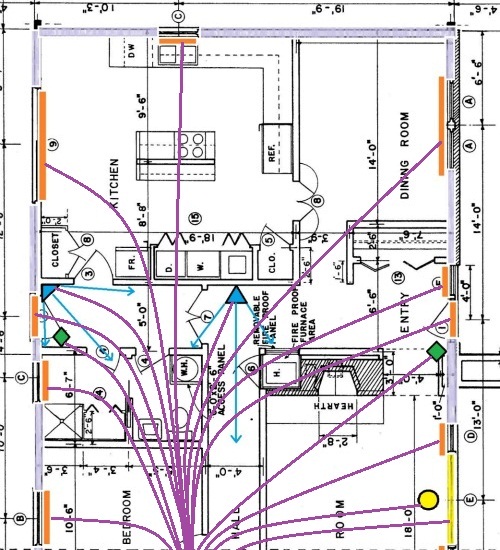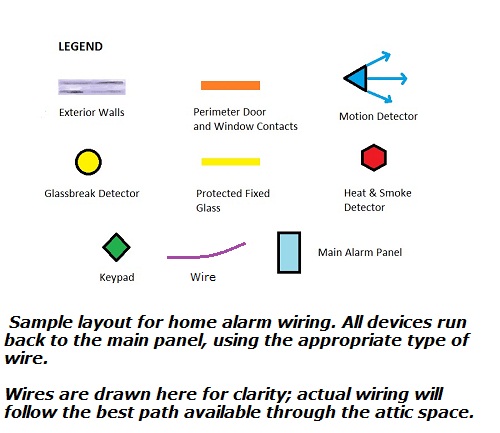 Home Alarm Wiring Diagram
---
Money Saving Tips for Home Alarm Wiring in a New House
Having a new home built is exciting, but cost is always a concern. There are some steps you can take to keep the alarm costs down, and still allow room for a complete security system later.


First, plan on wiring all door and window openings during the prewire stage. Then, when you actually install the alarm equipment, only install hardwired contacts for the doors.


This could save you hundreds on a large house. Later, when you have the funds, add hardwire contacts to the windows and connect them to the system.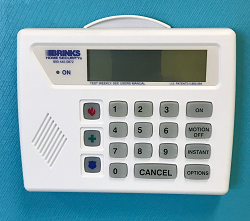 Second, just install the keypads and devices you need for a basic system. Keypads and motion detectors can add up quickly when planning a "complete" home security system.


By scaling back to a basic alarm with maybe a single keypad and motion detector, you'll save on the initial cost of the system. Later, you can add the extra keypads, motions, etc. as finances allow.


Don't wait too long before installing keypads-
Alarm system keypads are specific to the panels they connect to. You wouldn't want the keypads for your system to go out of production before you get around to adding them!
If you think it might be more than a year or so before you can afford to add the keypads, bite the bullet and install them now.
Look for other ways to cut costs:
Use "basic" or "standard" keypad models where they'll suffice, rather than the "enhanced" versions

Eliminate the outside siren, unless you really feel you need it

If you're using an alarm company, discuss other ways to save money on the initial installation. Many are willing to work with you on pricing, especially if you intend to monitor the system with them

Third, don't overlook home alarm system monitoring too quickly. Home alarm companies strive to get monitored customers, and will offer great deals to get them. Many builders now will only install home alarm wiring if you commit to installing and monitoring the system.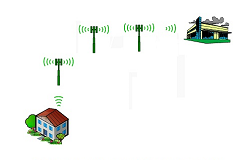 Signing up for a 2- or 3-year contract may not sound economical, and yes, it will cost you several hundred dollars. However, during that time you'll have the benefit of better burglary (and if you choose, fire) protection. Also, you'll likely be able to save money with a discount on your homeowners' insurance policy.


At the end of the alarm contract, you'll probably have a more complete system than you would have been able to buy outright without the monitoring agreement.


Two Cautions:

Make sure that any deal or package leaves you owning the alarm equipment at the end of the contract, and not the alarm company.


Verify that the alarm equipment is not proprietary, and that any alarm company can take over monitoring the system if you decide to change companies at the end of the contract.

Learn more about home alarm system monitoring benefits.

For both professionally installed and DIY alarm systems, a little planning in the beginning can save you money and disappointment in the end. Installing home alarm wiring during construction will give you more options while you own the house, and better resale value if you decide to sell it.

Shop for Cat-5 cable, alarm wire, and fire wire at Amazon.com.

Do you have an older system that's starting to have problems?

Or, do you have a working system, but no programming information?

Why not get a few Free Home Security Systems Quotes from companies in your area?


Return to Home-Security-Systems-Answers from Home Alarm Wiring

Return to Hardwired Home Security Systems from Home Alarm Wiring
Note: Feel free to print any of the articles on this site for personal, non-commercial use. Just look for this button:

If you found this website especially helpful, you might want to consider making a small donation. Since 2011, AzAlarmGuy has been providing free help and advice on home security systems to all of those in need.
Your gift, in any amount, will help me keep this website a free resource for anyone needing help with alarm system issues or questions.