Broadview Security

From Brinks to ADT
Broadview Security Ltd. was formed in 2009 from the trusted and successful Brinks Security company. In May of 2010, Broadview was itself acquired by Tyco International Ltd., and rolled into their main home security brand, ADT. This is a rare case in big business in which the #1 company in its industry, ADT, buys out the company in the #2 position, Broadview home security.


Click for more information on ADT Security Systems.
Looking for a manual for your Broadview or Brinks system? Visit Archive.org.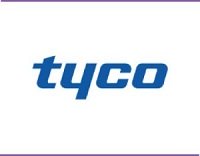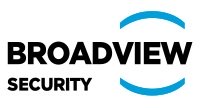 There has been much debate in Internet forums on the topic of "ADT vs. Brinks", "Broadview vs. ADT", and so on. Most of the discussion I've seen has been related to home security prices, monthly monitoring rates, and quality of service.

Well, now all of these points are moot. With Broadview fading out, and ADT Security left standing, the question now is: Where do we go from here?


---
After acquiring Brinks, Broadview continued to use the existing Brinks alarm systems. These systems are increasingly outdated, especially compared to the newer alarm equipment available now. A typical Broadview / Brinks alarm system like the BHS-2000 and DTI-670 series are only able to handle a small number of zones and user codes.


Broadview Security Equipment
You may have a Broadview system, but don't know the master code. In that case, your choices are limited. Brinks/Broadview equipment is proprietary, and now only ADT can unlock and program them. You can either sign up with ADT, or replace the panel and keypads.
If you have an existing system from Broadview security company in good working order, you can continue to use it with ADT.
If you plan to keep your Brinks or Broadview alarm system, you will probably begin having problems as the equipment ages. For tips on what to do with an older system, see these pages:
Broadview Home Security - Problems and Solutions

If you plan to continue monitoring your Broadview security system with ADT, they can maintain and service it for you, and recommend any equipment upgrades should they become necessary.


Click here for tips on replacing your alarm system battery.

---
ADT Security Alternatives
On the other hand, maybe you're not a fan of ADT alarm systems. Or worse, maybe you recently switched to Broadview due to problems with ADT. If so, your short-term options are probably limited. You'll still be under your Broadview contract until it runs out, since it has now been transferred to ADT. The only option in that case would be to cancel or buy out the contract in order to switch companies.


After your alarm contract expires, you'll have several more choices available.


---
Other Home Alarm Companies
Vivint security (originally APX Alarm Security Solutions) has a growing following of customers, as does FrontPoint security. Both of these companies are using cutting edge technology, such as video and interactive alarm monitoring using mobile devices.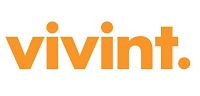 With our growing fondness for smart phones, iPads, and tablets, this may very well be the way all home security is handled in the future. Only time will tell…
For what it's worth, if monitoring your alarm system isn't a priority, you can ride out the remainder of your contract with ADT or other home alarm company, and then simply use the Broadview security system as a local alarm. After all, any alarm system blaring its siren sounds exactly the same, whether it's monitored or not!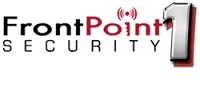 Using a Broadview system as a "local alarm" does require that you own the alarm equipment, so check with Broadview or ADT customer service before deciding to go this route.


---
DIY Alarm Options
You may have had a Broadview system in the past, and were happy with it. Now, you may be moving and looking for a security system for your new home. DIY home security systems are more affordable and available than ever, and can offer many more features than your old Broadview system did.
DIY alarm systems are available that can be monitored by most home alarm companies, should you decide to do so in the future. Plus, you own the equipment!


---
If you have an older system that's starting to have problems, you may be thinking about replacing it.

To find out how much a new system might cost, get some free price quotes from alarm dealers in your area. Just answer a few questions below, and you'll receive your quotes via email.
These quotes are absolutely free!
Return to Home-Security-Systems-Answers from Broadview Security
Note: Feel free to print any of the articles on this site for personal, non-commercial use. Just look for this button:

If you found this website especially helpful, you might want to consider making a small donation. Since 2011, AzAlarmGuy has been providing free help and advice on home security systems to all of those in need.
Your gift, in any amount, will help me keep this website a free resource for anyone needing help with alarm system issues or questions.