Home Security Camera Systems


Home security camera systems have come a long way, and now offer affordable choices for almost any budget. They can be a valuable addition to your alarm system, outside lighting, and high-quality locks.
Camera quality and features have improved, and prices have dropped. They have gotten smaller, and video resolution has gotten better. Many systems are offered as kits, suitable for a handy do-it-yourselfer. And of course, you can always have a security company install a system for you.


Various home surveillance systems include a monitor for viewing images. Others use your Windows-based computer as the display device, and furnish a CD with software for watching video and controlling the system. A wireless network camera can send images viewable on your home computer, with no need for a separate monitor.



Here's a look at some home security camera systems that are available:


Single Camera Systems
The most basic home security camera systems use a single camera and monitor. These systems are often used to view activity in a single area, as with the popular video baby monitors or "baby cams".
You can also use them to see who's at the front door, watch a patio or pool area, or keep an eye on the kids in the playroom. They are typically "stand-alone" systems, and often have no connection to any other network in the house. They sometimes offer the option to record the video, usually to your PC or other device.

These systems are the easiest for the do it yourselfer to install. Some kits use a wireless mini camera, to eliminate the need to run cables. Otherwise, choose a hardwired system, which will normally include the necessary cables and connectors.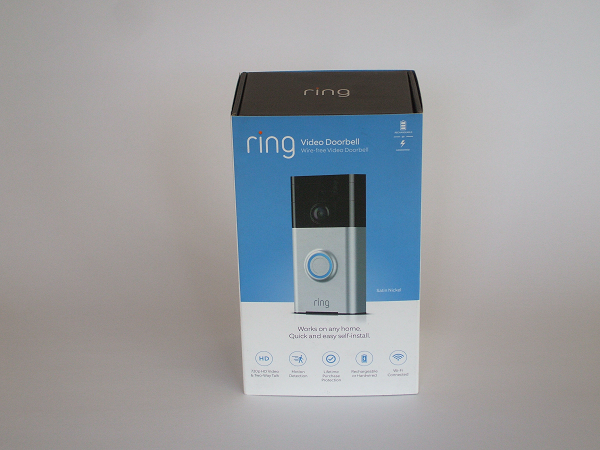 Ring Video Doorbell
Home security camera systems like this can cost from under $200 and go up from there, depending on features and accessories. These single-channel home security camera systems are great for a smaller home, condo, or apartment. Use them to view only one location, or consider spending a bit more for a 4-camera system so you can expand later.

Check out a typical Wireless Security Camera Kit.
2- and 4-Channel Systems
The next step up in home security camera systems means adding more cameras, along with the ability to select which camera to view. Cameras can be viewed individually, in sequence, or as a quad view. Many systems combine some or all of these viewing options, and some may have recording capabilities.

Camera Viewing Options


Individual or Selective View shows the camera you choose as a full-screen image.
Sequential Viewing scrolls through all cameras, showing each in full-screen mode. If you see activity on a particular camera, just select it to stop the sequencing. The time each camera is displayed is called the "dwell time". Many systems allow dwell time to be adjusted, usually from 2 to 10 seconds per camera.
Quad View displays all cameras at once on a single screen. This multi-camera option allows you to see all the cameras at once. If you see activity on any camera picture, just switch to that camera for a detailed, full-screen view.
Mid-sized video systems like this are best suited to average-sized homes or businesses. Use the system in your home to monitor activity in a few key areas, such as the front door, patio, pool, or playroom. For a business, you might want to view a lobby door, back door, cash register, and break room.
Prices range from a few hundred dollars and up. Many 4-channel home security camera systems cost little more than a single-camera system, so consider starting with one of these and adding cameras as you can afford them.
See more information about a 4-channel Video Security Camera System.
8- to 16-Channel Systems

As we move up the scale in size, we can add more cameras and more channels to view them. In general, home security camera systems typically increase by 4- or 8-channels at a time.

Here's a good example of a typical DVR Security Camera System with 8 Channels.

Sequencing and multi-camera viewing work the same as on the smaller systems, and these larger systems normally record all activity from all cameras.


Use an 8- to 16-Channel system like this for a larger home or business. You can view all of the previously mentioned parts of your home, along with any other areas of concern. Driveways, workshops, garages, and side gates are commonly included.

For property surveillance, weather-rated outdoor surveillance cameras are available. These should be hardwired, where possible. If not, wireless camera systems can be used.
Prices for larger home security camera systems can run several hundred to thousands of dollars. Because of the number of cameras and the complexity, you may want to leave these to a professional security company.
See details on a DVR Surveillance camera system with 8 channels at Amazon.com.

---
Growing Pains?
Scaling a home security camera system up sounds pretty easy, and it would seem we could simply keep adding as many cameras as we want, right? Well, not exactly. Both sequential and multi-camera viewing run into problems as we increase the number of cameras.
Sequential viewing is great when you only have a few cameras. With a dwell time of 5 seconds per camera, you'll see any given camera every 15 seconds. If any suspicious activity is seen, you can then stop the sequencer and view that camera alone.
With any more than 8 or 10 cameras, sequential viewing takes too long to cycle through the larger number of images. If dwell time is set to 5 seconds per camera on an 8-channel system, it takes 40 seconds to scroll through all of the cameras. This means that for any given camera position, you'll have to wait 35 seconds between views to see what's going on. That's time enough for a person to enter the camera's field of view, steal your lunch, and walk out of view. Not great!
Multi-camera images also suffer when you get above about 8 cameras. Unless you spring big bucks for a huge monitor, the images from each camera in multi-view mode are too tiny to give any detail.
The other problem we run into is that most people don't have a dedicated staff just to watch the monitors. How can you possibly keep up with the ever-changing video coming from a dozen or more different cameras?

Digital Video Recorders
The solution, of course, is recording. Since you can't typically manage so much video information in real time, you archive it. This provides a record of activity, which can be used later to identify who, what, when, and where.
Digital Video Recorders, or DVR's for short, are now the standard devices for handling images from multi-camera installations. They can display live images from each DVR surveillance camera, in various combinations. They also record all video, usually continuously and automatically. Depending on available memory and the number of cameras, a DVR may be able to save images dating back days, weeks, or even months.
Many DVR surveillance systems are also network compatible. This means you can view them from any computer on your local area network, and even remotely from anyplace in the world with an Internet connection.
Most digital video recorders also provide some sort of DVD or data disk burner. This allows you to make a copy of any section of recorded video, to be given to police for investigation. Most machines add time and date stamps to all images, allowing police to pinpoint when activity occurred.
If you're thinking about buying a DVR, see these helpful tips on Choosing DVR Camera Systems and this page on Honeywell CCTV Systems.

Home Security Camera Systems Conclusions:
Whether you install your own or have professionals install your video security system, keep some important points in mind:
Expandability - Consider buying a system with room to grow. Most people, in my experience, will want to add more cameras after they see what they've been missing!
Demo's - If you go with a security company, ask to see a demo of whatever system they are proposing. Most are happy to set up a camera and laptop demonstration at your home or business, showing you exactly what the cameras (and you) will be seeing.
Shopping Systems - For do it yourself equipment, shop carefully. When comparing home security camera systems, make sure each offers the same features: Camera resolution, day/night capabilities, etc.
Memory - Storing recorded video can eat up tons of memory space. Most DVR units don't have a huge storage capacity, especially the "best bargains". Make sure you allow for adding a separate hard drive in your camera budget.
Remote Viewing - Many systems, like those from VueZone, enable you to use your smartphone for home video monitoring while you're on-the-go. This remote viewing capability can be a great addition to your alarm system, especially if it's monitored. You can use standard central station monitoring, or you may even choose to self monitor.

If you're considering covert cameras, check out this page on Choosing a Smoke Detector Spy Camera.


Varifocal lens cameras allow you to manually zoom in or out, to get the exact coverage you want of a scene. Learn more about Varifocal Camera Advantages.
If you've never had a video surveillance system, you may be wondering what a system for your home might cost.

If you already have an older time-lapse video recorder, you may be wanting to upgrade to a DVR. If so, you may be able to use your existing cameras with the new recorder.

In either situation, getting a few estimates is a good idea. Just describe what you're looking for using the quick form below, and receive free quotes from video security companies in your area.

Your free quotes will be sent to you via email, and there is absolutely no obligation to buy!

To get started, here's your first question:

---
Return to Home Security Systems Answers from Home Security Camera Systems
Note: Feel free to print any of the articles on this site for personal, non-commercial use. Just look for this button:

If you found this website especially helpful, you might want to consider making a small donation. Since 2011, AzAlarmGuy has been providing free help and advice on home security systems to all of those in need.
Your gift, in any amount, will help me keep this website a free resource for anyone needing help with alarm system issues or questions.