Should You Self Monitor Your Alarm System?
Choosing to self monitor your alarm system can be a money-saving alternative to "traditional" or "standard" central station reporting, but it's not for everybody. With all the competition among alarm companies to find (and keep) customers, system prices and contract rates are within reach of most homeowners.
The decision to go with "self-reporting" should be carefully considered, since it involves the safety of you and your family. This page will point out some of the pros and cons to help you make the best decision for your situation.

What does "Self Monitor" Mean?
Most alarm owners choose to have their systems report to a central monitoring station using telephone (land lines) or cellular equipment. This central station operates around the clock, and responds to alarm signals by dispatching police, fire, or medical personnel when needed.

Self-Monitoring Strategies
When you self monitor, your alarm system is programmed to contact you directly, usually via cellphone or pager. Based on the signals displayed on the phone or pager, you can then decide how to respond. You may choose to go to the house to investigate, call a neighbor, or contact the police or fire department.

You can self-monitor the alarm system on its own, but it becomes much more effective when combined with one of the many available home security camera systems. If you receive a signal from the alarm system side, you can use a smartphone app or other mobile monitoring setup to view the cameras in or around the home.

Benefits of Self-Monitoring

Cost – Self reporting is basically free, since there is no recurring charge for central station services. This is the single biggest advantage, and the most common reason people choose to self monitor.


Control – You can program the system to report any signals you want, while ignoring those you don't. For example, you may want to receive alarm reports, but not "low battery" or other maintenance signals.

Convenience  – Systems designed for self-monitoring will send text alerts, email, and automated messages to your phone when an alarm or other event occurs. Many like the iSmartAlarm also offer smartphone apps that allow you to arm, disarm, and check the system status from wherever you may be.
Possible Drawbacks to Self Monitoring

Available Systems – Most older alarm systems were designed to report over telephone landlines, and don't have features that would make them easy to self monitor. 
If you happen to own a DSC Power-series or Ademco Vista-series system, there is a good self-monitoring solution for you. The Envisalink EVL-4EZR from EyezOn is an add-on module specific to these two product lines, and allows you to receive alerts and control your system from any PC or smartphone.
For more information, see my pages here:

Envisalink 4 Installation & Account Setup

EyezOn EVL-4EZR Operation
Nexx Alarm NXAL-100 Setup and Installation




New Systems for Self-Monitoring
Systems designed specifically to be self-monitored are coming out all the time. One of the better choices for self-monitoring is the system from Simplisafe Security. Buy it online, and it arrives at your home pre-programmed. It has several ways to send signals directly to you, without a central monitoring station.


The downside to these newer systems (if you already have a hardwired alarm in place) is that they don't allow you to reuse your existing alarm equipment. You can't even use your existing door and window switches. Any time or money you had invested in the old system components is completely wasted.


Your Own Limitations – Once you receive an alarm signal from your house, what then? Do you call the police, or check it out yourself? Are you ready to confront an intruder or intruders? What if they're armed?


Also, assuming you are comfortable with all of this, who will be taking your place when you're out of town, or otherwise unavailable?
Added Maintenance Costs - Most alarm companies are happy to service the alarm equipment for their monitored customers, and typically do so at discounted rates (compared to non-monitored customers.)

If you self-monitor and your system ever needs repairs, you'll need to either perform the repairs yourself, or pay an alarm company to do it. As a non-monitored customer, you'll likely pay more, and will definitely not be as high a priority as the companies' monitored accounts.


No Insurance Discounts – Often overlooked in alarm system costs is the fact that most insurance companies give discounts for clients with monitored security and fire alarms. Self-monitoring won't meet this requirement for most insurance carriers.


---

Self Reporting Alternatives
If you're like most people and you decide not to self monitor, here are some ways to get the most "bang for your buck" from standard monitoring.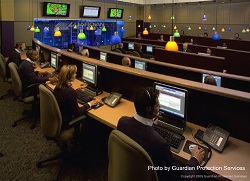 To lower or offset the cost of monitoring, be sure to take advantage of possible savings from:

Insurance discounts
Package deals that combine a system and monitoring
Adding fire protection to your alarm
Shopping for lower rates when your current alarm contract expires
Discounts for monitoring your home and business with the same company


For more information, see this page about how to save money on
Home Security Alarm Monitoring.


"Customize" your monitoring service to best fit your needs. Most alarm companies and their central stations can perform notifications, calls, dispatching, and reports according to your specific instructions.


For example, maybe you'd like to receive notifications for events of interest to you. These could include a "missed opening" report when a child doesn't arrive home when expected, or a "missed closing" report when someone forgets to arm the system at the proper time.
Learn more about how to use opening and closing reports.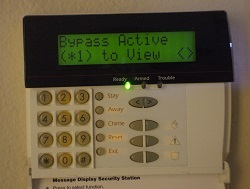 Activity reports can be sent to you monthly, listing any or all events involving your account. You might want to know about every detail, or maybe just alarm events.

Some of these services may include a small extra fee, but central stations generally don't charge extra for simple things like special call-back instructions.

Taking advantage of these functions may not save you money, but it will increase the value of the service you're paying for.


Related Articles:

5 Ways to Get a Cheap Home Security System

Home Burglar Alarm Systems Monitoring – Not Always Necessary?

Home Monitoring Systems Give Peace of Mind
Internet Alarm Monitoring - How to Ditch Your Landline Phone and Save Money
A DIY Home Alarm System - Is It Right for Me?
For the quickest installation possible, read about Apartment Security System Plug-n-Play Solutions


If You're Looking For:
A new alarm system installed
Reactivate an existing system
Alarm equipment only, no monitoring
Why not get a few FREE alarm quotes from companies in your area?

Knowing how much a new system would cost can help you make a better decision.

No credit card info is needed, and you're not obligated to buy anything!

Return to Home-Security-Systems-Answers from Should You Self Monitor

Return to Home Alarm Systems Monitoring from Should You Self Monitor
Note: Feel free to print any of the articles on this site for personal, non-commercial use. Just look for this button:

If you found this website especially helpful, you might want to consider making a small donation. Since 2011, AzAlarmGuy has been providing free help and advice on home security systems to all of those in need.
Your gift, in any amount, will help me keep this website a free resource for anyone needing help with alarm system issues or questions.