Moose Alarm Systems
Moose alarm systems have always been one of my favorites to work with. I've installed many Moose Z-900 systems in small-to-medium sized houses, where they make it easy to have a basic system up and running in just a day or two. For larger homes, the Z1100 series panels offered more zones and features.


The smaller Moose systems that were often used for a small- to medium-sized homes or apartments include:

Z700
Z800
Z900
Z950


Several larger panels, some with expansion capabilities, were often used to handle bigger houses with more zones:

Z1100 System I
Z1100 System II
Z1100ST
Z1100E
Z1200
These wired security systems have long been out of production, but many are still alive and well and protecting homes and businesses everywhere.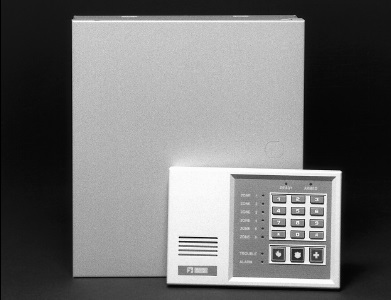 You may have "inherited" one of these older systems when you bought your home, or you may have had one installed as the original owner. Either way, this page is here to help you.

If you have one of these systems in good working order, you may just want to find a user and/or programming manual for your alarm.

Or, you may have a Moose system beeping and showing a "trouble" light on the keypad.
In that case, you'll need a user manual to determine the exact cause of the trouble condition.

If you need a manual, skip down to Finding a Manual.

Need to change or add a code to your system? See these pages:
Moose Security System Z900 Code Programming
Moose Alarm Systems - Z1100 Series Code Programming


Need a new plug-in transformer for your Moose system? Find it here.

If you're looking to replace an older system that's beyond repair, click here to get free alarm quotes from alarm companies in your area.


Moose Alarm Systems Maintenance
If you have an alarm monitoring service or an alarm company you work with, they can take care of any equipment problems for you. If not, here are a few of the most common issues you will likely have with one of these systems, along with how to solve them.
Main Panel Battery
Like many security systems, Moose alarm systems use a 12-volt, sealed lead-acid (SLA) battery for back-up power. The battery is kept charged by the plug-in low-voltage transformer usually located near the main panel.
SLA batteries have a life expectancy of about 3-5 years. This varies a lot, so some may last as long as 8-10 years, while others may die after only one year.
Most Moose alarm systems perform a self-test on the backup battery every 24 hours. If the battery fails the test, the keypads will indicate a battery trouble condition by beeping and lighting a "Trouble" LED.

Alarm system batteries are easy to replace, as long as you can open the panel lid. If your main panel is locked and you don't have a key, or if it's in a hard-to-reach location, you may want to call an alarm dealer to test and replace the battery.
All of the Moose systems listed above can use either the 4-amp-hour (4AH) or the larger 7-amp-hour (7AH) size battery. For help with changing batteries, see this page on DIY alarm system battery replacement.

Alarm System Keypads
Moose alarm systems included some of the better-made keypads, in my opinion. Most used a rubberized material for the buttons, which made them "grippy" to the touch and easy to manipulate. Moose alarm keypads seem to last as long as the system is in service, although some do occasionally fail.

If you have a keypad that's not working properly, you have a few options:

Power-down the system, then re-apply power and see if the problem is solved
Swap the bad keypad with another (properly working) keypad in a lesser-used area of the home
Re-program your code to avoid using any non-functioning digits


These methods won't work in every situation, but they're often good "quick fixes" to get a Moose security system up and running so you can use it again. Having said that, be aware that a previous owner (or their alarm company) may have already tried one or more of these clever little tricks!

If all else fails, various Moose keypads are widely available on-line. (Come to think of it, so are the main panels!) This equipment is mostly used, and it isn't cheap. Before you decide to buy any new or used replacement equipment, consider that you might be able to get a whole new, up-to-date system for not much more money.
NuTech Alarm Systems

NuTech was a line of home security products distributed by NuTone. The NuTech line, now long out of production, were actually re-branded, or "private labeled" equipment designed by Moose Security Products.
NuTech products functioned and programmed almost identically to their Moose alarm systems counterparts. Some features of the original Moose systems were removed from the NuTech versions, so there are minor programming differences between the two brands.


Here is a list of Nutech alarm system models, along with their Moose counterparts:


NuTech SX-2900 - (6) zones. Similar to the Moose Z700

NuTech SX-3100 - (8) zones. Same as the Moose Z1100 (System I)

NuTech SX-3100E - (8) zones, expandable to (16). Same as the Moose Z1100E

NuTech SX-3100ST - Not a system at all, but an advanced LCD keypad or "Security Terminal" with enhanced display and user menus. Its menu-driven design made operation of an SX-3100E system very user-friendly.


If you still have a working NuTech alarm system, you can find user and installation manuals for it through my alarm system manual sources page.


Unfortunately, you'll have no such luck finding replacement parts. Any keypads or panels you might be able to scrounge up are used, and also many years old by now. Your best option if your NuTech system is having any problems is to replace the system.



Finding Moose Alarm Manuals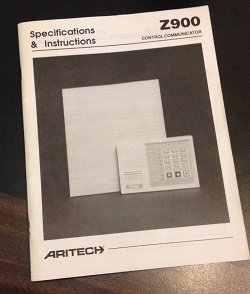 To find the correct manual for any Moose security system, the model number of the main control panel is required. The easiest way to find this out is to open the main alarm control box, and check the model information on the main board.


The smaller series of panels will have the model information printed on the main circuit board. The larger Z1100 series panels have it printed on the metal faceplate covering the main board.


You can find links to free Moose alarm manuals on my alarm system manual sources page.

Which manuals do you need?
Here's how you may see them listed, along with a description of what they really contain:
Install or Program – This alarm installation manual is referred to by Moose as the "Specifications & Instructions". It contains everything an installer or do-it-yourselfer needs to know in order to install, connect, and program a complete system.
Program Sheet – A list or form showing all alarm programming memory locations of the main panel. It includes the default entries in memory slots, along with "fill-in-the-blank" spaces for recording the data that is actually programmed at installation time.
Spec – A two-page Specification Sheet, typically used as a sales tool. Not very useful for our purposes. 
User – Just like it sounds, instructions for the homeowner on how to use the system. This includes how to check trouble conditions, program code changes, arm and disarm, etc.

If you've tried any of the steps listed above and still can't keep the system operational, you may want to consider replacing it.

Most original Moose alarm systems used hardwired switches, motion detectors, and other devices, so you may be able to have them connected to whichever new hardwired security system you might choose. Your alarm installer (or you, if you're a do-it-yourselfer) will have to check to make sure the existing contacts are working.



Related Articles:
Moose Security System Code Programming
---
Do you have an older system that's starting to have problems?

Or, do you have a working system, but no programming information?

Why not get a few Free Home Security Systems Quotes from companies in your area?


Return to Home Security Systems Answers from Moose Alarm Systems
Note: Feel free to print any of the articles on this site for personal, non-commercial use. Just look for this button:

If you found this website especially helpful, you might want to consider making a small donation. Since 2011, AzAlarmGuy has been providing free help and advice on home security systems to all of those in need.
Your gift, in any amount, will help me keep this website a free resource for anyone needing help with alarm system issues or questions.