Ademco Home Security Systems to Fit Every Need!
Ademco home security systems are probably in more houses and businesses than any other brand. If you've ever lived in a house or worked in a building with an alarm system, odds are good that you've seen an Ademco system.


If you need a user manual, programming guide, or installation help, check out the Ademco Manuals page.


Do you have a Lynx alarm? Check out Ademco Lynx System Code Programming.
If you need to program a code into another Ademco system, see
Ademco Home Alarm System Code Programming.
Ademco has been around since 1929, and has been a major innovator in the home security business. Now part of Honeywell Security Systems, Ademco products have included wireless, hardwired, and hybrid systems. These can be had in various models to fit any home, from small apartments to large custom estates. Whatever size residence you live in, there's an Ademco system to meet your needs.
The "size" of an alarm panel generally refers to the number of zones it can support. Zones are simply individual points of protection, like a door, window, or motion detector. Bigger houses need a panel with more zones to efficiently monitor all the openings.
Ademco has been around for many years, and as part of Honeywell, it will be around for many more. This makes it a safe bet if you want to expand your system in the future.
Here is a short run-down on how Ademco alarm systems match up in different applications.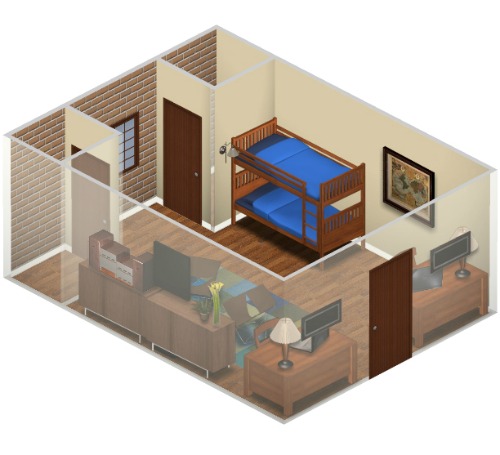 Ademco Home Security Systems in Apartments or Rental Homes
Ademco home security systems suitable for apartments or rental homes include the Lynx line of wireless units, as well as any of the smaller Ademco Vista panels with wireless expansion features.

The Ademco Lynx is a wireless "all-in-one" type system, with the main panel, dialer, and keypad built into a single unit. It should be located near the kitchen area, giving access to a phone jack and power outlet.

Typically, smaller houses and apartments have only one or just a few doors. Installing transmitters on these, along with a wireless motion detector, is all that would usually be needed to protect the home.
If fire alarm monitoring is needed, wireless smoke detectors can be added.

Learn more about using Ademco Alarm Systems in apartments, townhomes, and rentals.
Wireless alarm systems are usually the only option in rental homes, due to the aversion most landlords have to their tenants putting holes in the walls to run wiring. Go figure…! The few small holes that
are
required for a wireless system are easily patched with Spackle. Find out more about
Wireless Home Alarm Systems.
---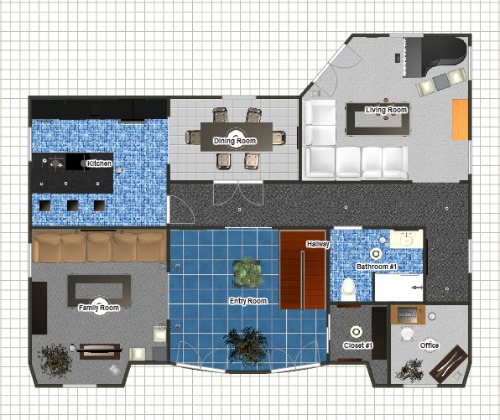 Single-Family Homes Using Ademco Home Security Systems
Ademco alarm systems for typical 3 bedroom/2 bath type homes are the medium-sized Ademco Vista panels, such as the Vista 20 series. These offer hardwired and wireless zones, with room to expand the system in the future.


Locate the main panel in the laundry room or a bedroom closet, with a keypad near the garage entry door. Additional keypads can be installed at the front door and the master bedroom, if needed.


The Vista 20P Kit is a good start to a complete system. It would also be perfect as a replacement for an existing hardwired system. The kit includes:
Vista-20P Control Panel

6160 Alpha Keypad
Wave2 Siren
IS2535 PIR Motion Detector
12-volt, 4AH Battery
Telephone cord and jack

For a hardwired system, connect new or existing wires from door and window contacts, along with any additional motion detectors and keypads you might need.


If you prefer a wireless system, get a similar Vista 20P kit with a 6160RF keypad. The 6160RF keypad has a built-in receiver, which will allow you to install wireless door and window transmitters, motion detectors, and more.


Find out more about an Ademco Alarm System for a medium-sized home.

For tips on how to hook up one of these panels, see Ademco Vista 20P Wiring Diagram.

Consider adding a smoke detector or two, if you own your home. Not only do smoke detectors improve safety; they may also entitle you to a break on your homeowners insurance. Many insurance carriers offer discounts for monitored burglary and fire systems. Find more information on Home Alarm System Monitoring.


---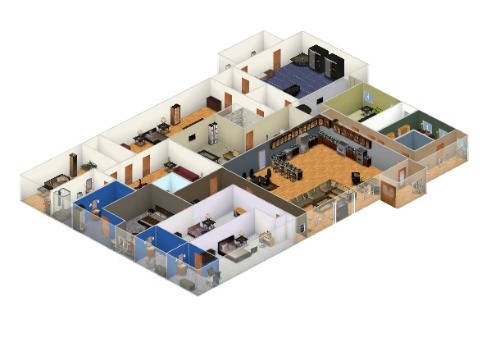 Ademco Home Security Systems for Larger Custom Homes
Ademco alarm systems for large custom homes include the more powerful Vista panels capable of maximum zone expansion. Larger Ademco panels can be expanded wirelessly and/or with hardwired modules.

Mount the alarm system in the same area as the phone and data cabling, often in a dedicated audio/video closet or cabinet. This allows the most flexibility in connecting different systems together, and allows access to a phone line and power.

For most custom homes, the alarm system is a small percentage of the construction cost, so plan on a complete system. This should cover all perimeter openings using door and window sensors. Use interior protection like motion and glassbreak detectors, as needed, to cover the square footage effectively.


Fire protection in the form of smoke detectors is highly recommended. These smoke detectors are in addition to the electrical units that come with the house. They wire back to the alarm panel, so they can be monitored by a central station. Fire alarm monitoring may even be required by some insurance companies.


More information on Ademco Home Alarm Systems for Large Custom Houses
Related articles:
If you haven't done so already, get a few Free Home Security Systems Quotes from companies in your area.

This will give you a good idea of what it would cost to have a system installed, as well as how much you could save by doing it yourself.
---
Return to Home-Security-Systems-Answers from Ademco Home Security Systems

Note: Feel free to print any of the articles on this site for personal, non-commercial use. Just look for this button:

If you found this website especially helpful, you might want to consider making a small donation. Since 2011, AzAlarmGuy has been providing free help and advice on home security systems to all of those in need.
Your gift, in any amount, will help me keep this website a free resource for anyone needing help with alarm system issues or questions.