Home Security Prices
What's in an Alarm System Price?
I've often been asked about home security prices, usually by people trying to compare home security systems from different companies.

With all the ads and offers for home alarm systems, it's easy to get confused about alarm system pricing.

On this page I'll explain some alarm system pricing basics, and break down the costs involved for both you and the security company. I'll also show you how to get meaningful home security quotes from alarm companies in your area, for free!
---
Get Free Quotes on
Home Alarm Systems
If you'd just like to get a "ballpark" estimate on how much a system would cost, the fastest way is to get a few free quotes.
I've arranged with BuyerZone.com to provide you with independent price quotes on security systems from selected companies, with no obligation.

Just click on the orange banner below, and answer a few basic questions in the form that pops up. Shortly, you'll receive free quotes via email from alarm companies in your area.


There is no obligation to buy, and no credit card information will be asked for.


---
If you want to learn more about alarm system pricing first, skip the form and read on...



The large national chains like ADT security always seem to have a different offer being advertised. These often involve a "free" security system, with "$99 installation".




Smaller local dealers are free to quote alarm system prices as they see fit, and will each have their own way of pricing alarm systems.



Looking for alarm equipment online only adds to the confusion, with some "complete" alarm packages available for as little as $100 !


Why all the differences in how a company prices alarms? Shouldn't one security system quote be the same as another?


In theory, Yes! But, there are several costs that have to be covered, and pricing can be divided up in different ways.


The following costs are what an alarm company, and you as a buyer, must take into account.


Equipment Cost and Home Security Prices
A basic alarm system will have a main control panel and at least one keypad, which together control the system. Systems like the Ademco Vista 20P have a separate keypad and main panel. On other systems, these two functions are combined in a single piece of equipment. The Ademco Lynx system is a good example of this type of alarm panel.



Perimeter protection covers points of entry into the house, like doors and windows. These openings can be secured using magnetic contacts (for hardwired systems), or with wireless transmitters.


Most basic alarms also have some form of interior protection. Motion detectors using passive infrared or "PIR" technology are by far the most common. Average-size homes up to 3,000 square feet can be covered using 2 or 3 PIR detectors, making them very cost effective.


All of this equipment by itself isn't terribly expensive. Kits are available online which contain all of these components, and many of them can be had for $200 or less. These kits are sold mainly as DIY, or do-it-yourself packages, and come with installation and programming manuals and other necessary parts and information.


Labor Cost and Alarm System Price

While all of the equipment to build a typical security system may be fairly inexpensive, it still must be installed in order to work. The amount of labor required to install a system varies widely, depending on the size and type of home you have.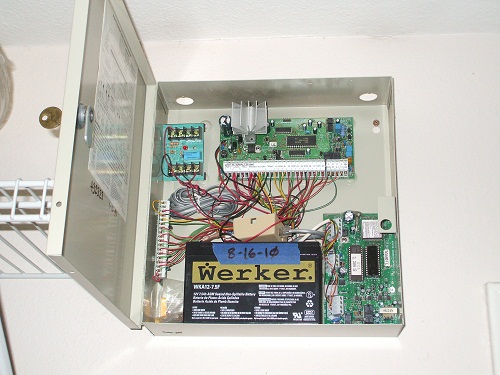 For example, putting a basic system into a townhouse or condo could well be a weekend do-it-yourself project. Wireless home alarm systems are available in kit form, and contain all the devices needed to secure a smaller house or apartment. If you're fairly handy, you can easily install one of these DIY home security systems and start using it immediately.


Installing a complete security system in a larger custom home might require several days of drilling, fishing wires, mounting equipment. This is often followed by an hour or more of programming. An "average" custom security system will usually require at least one trained alarm technician to complete.


Monitoring and Home Security Prices

Most people who buy an alarm system will at least consider home alarm system monitoring, and well they should. Monitoring will give you added security and peace of mind, and will likely earn you a discount on your homeowners' insurance rates.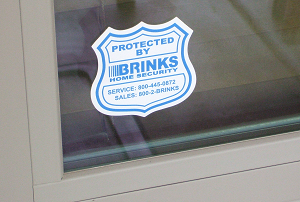 Monitoring is where most alarm companies make their money. All those monthly monitoring contracts add up.
But, it also costs money to operate a 24/7 monitoring station, so some of the revenue goes to pay that.
Prices Explained

So, the costs of equipment, installation, and monitoring can be mixed and matched in many different ways:
Get a free alarm system, with $99 installation and $35/month monitoring


Get a system for $99 with free installation and $35/month monitoring


Get a free system, installed for free, and pay $45/month for monitoring


Many alarm monitoring contracts work by combining the total cost of the system, including the equipment, labor, and monitoring. This total expense is then broken up into payments that most people can afford, without having to pay for the entire system up front.


You get the idea. The actual monthly amount will vary by company, type of equipment, and length of the monitoring contract. In the end, everything "gets paid for", one way or the other.


Companies like SimpliSafe put a new twist on home security prices: They offer a system that you pay for up-front, and is shipped to you pre-programmed. You then self-install the system, and have the option of paying for monitoring service by the month, with no contract.

Even though you have to install the system yourself, it uses peel and stick wireless devices that are basically plug-and-play.

So Which Plan is Best?

This depends on your situation:
Just moved into your house and strapped for cash? Look for the cheapest up-front cost. A free system, with free (or cheap) installation. Pay monthly for monitoring.
Don't want monitoring? A company like Simplisafe is a good way to go. You buy the equipment up-front, and monitoring is optional.

Are you a do-it-yourselfer? Your choices are wide open. Shop for the features you like, and choose to have it monitored or not.

Do you plan to keep your home 3 years or more? Most alarm contracts are 3 years long. Choose a plan where you own the equipment when the contract expires.
Offers change all the time of course, so you'll need to compare current home security prices from several alarm companies. Then, decide what your "must have" alarm needs are, and choose a system your budget will allow.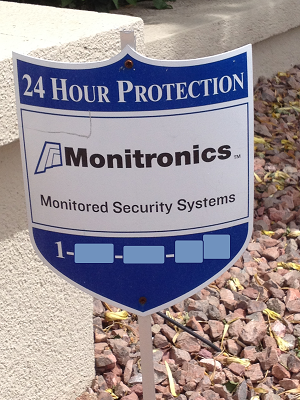 Finding Accurate Home Security Prices
Now that you know about the structure of home security prices, you can use this knowledge to your advantage.

A good place to start is by getting free security system quotes from dealers in your area. You can research these on your own, click on the link above, or just fill out the form below.

The link and the form are courtesy of BuyerZone, a company that matches people looking for goods and services with select companies near them.


Just answer a few easy questions that will help find the best system for your house.
Basic information:
The number of doors
The approximate square footage

Do you prefer wireless or hardwired?
Do you want professional installation, or will you install it yourself?
How soon do you want a system?
You'll be asked for a contact information, but no credit card information is needed, and there is no obligation to buy anything.


After submitting your answers, you'll soon receive free quotes from local alarm companies.
These home security prices will be far more accurate than any generic offers you may see for "basic" alarm systems, since they'll be based on your specific needs and preferences.
They'll also reflect any pricing variations based on your part of the country.


With alarm quotes in hand, you can compare how well each of them provides the features you want. If you have questions about additional devices, payment options, or other details, you'll have contact information for each company.


To get your free alarm quotes, just answer these quick questions:



---
For more information on home security prices, see my page on Home Security Alarm Monitoring. And of course, you can always contact me with any other questions.


Price and quality are always concerns. Check out 5 Ways to Get a Cheap Home Security System


More help on how to compare home security systems

More info on ADT security systems
Return to Home-Security-Systems-Answers from Home Security Prices
Note: Feel free to print any of the articles on this site for personal, non-commercial use. Just look for this button:

If you found this website especially helpful, you might want to consider making a small donation. Since 2011, AzAlarmGuy has been providing free help and advice on home security systems to all of those in need.
Your gift, in any amount, will help me keep this website a free resource for anyone needing help with alarm system issues or questions.