Alarm System Parts
for Wireless and Hardwired Systems



What Main Parts Are Needed?

Alarm system parts for a complete system usually include the main panel, keypads, and possibly zone expanders and other modules.
For hardwired systems, magnetic contacts for the perimeter doors and windows are the most basic parts. Hardwired motion and glassbreak detectors can also be added for additional interior protection.
Wireless home security systems require transmitters to protect the doors, windows, and interior areas.
See what kinds of Alarm Installation Tools you might need before you get started.

If you're not sure exactly which alarm system parts you might need, check out these pages for a rundown on the basic parts of each of the two major types of alarm system:

Parts for Hardwired Home Security Systems

Parts for Wireless Home Alarm Systems
---

Finding Parts for Professional and DIY Alarm Systems
Homeowners or renters who use home alarm companies usually let the pro's take care of alarm system parts and service as they are needed. This is especially true if the customer is paying for home alarm monitoring, since most companies have a service agreement included in their contracts.
Larger home alarm companies you've probably heard of include:

ADT Security Systems
Brinks Home Security Systems
Broadview Security
Local alarm dealers also provide installation and service of security systems, and can be a good source of alarm system parts.
It's possible that your alarm company doesn't provide service, or you may not currently have a company. If so, read on to see if a "do it yourself" home alarm repair is a possibility.
If you're building, expanding, or maintaining a DIY security system, you'll likely be installing home security system parts yourself. Alarm system parts are widely available online from sources like Amazon.com and AlarmGrid.com.
Information on DIY security systems is available on forums and web sites everywhere. Check out my main DIY page on DIY home security systems.


---
Generic versus Brand-Specific Alarm System Parts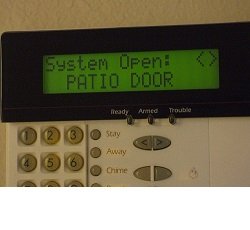 Some home alarm system parts are generic, and are interchangeable from one make of security panel to another.
Others are brand-specific or proprietary, meaning they will only function with systems within their own brand.
Some brands you may have owned or heard of:

Honeywell/Ademco Alarm Systems
DSC Security Alarm
GE Alarm Systems
Radionics/Bosch Alarm
In general, hardwired alarm system parts tend to be fairly generic, while wireless devices usually work only with panels and receivers of the same make.
Most alarm manufacturers include specifications or "spec sheets" which list all devices that are compatible with each panel. This is the first place to start when trying to choose replacement parts for an existing alarm system.


The brand-specific nature of wireless alarm parts and equipment is just one reason I always recommend going with a hardwired home security system.

Older systems of both types may go out of production without notice, meaning no replacement parts would be available.

For an out-of-production hardwired system, if the main panel fails the worst case scenario would require replacing the panel, keypads, and zone expanders with new, compatible equipment. Best-case scenario, maybe only the main panel would need to be replaced.

In the case of an out-of-production wireless panel failure, the main panel and keypads would need to be replaced. In addition, all the wireless door and window transmitters, motion detectors, and other wireless devices would also need to be changed out.

This can add up fast, especially for larger homes with many doors and windows!
---

Hardwired Home Security Systems

Hardwire contacts for windows and doors are almost totally generic, and are interchangeable without regard to brand of panel. A magnet and switch combination simply opens and closes an electrical loop, either "normally open" (N/O) or "normally closed" (N/C). All modern hardwired alarm panels will use one of these types of contact, and many can be programmed to work with both.

Most alarm panels that use hardwired zones have the option to include EOLR's, or end-of-line resistors. These connect either in series or in parallel with the zone wiring, and enable the loop to be supervised.

You can get replacement resistors of most common values through many online suppliers, including Amazon.com.


For details on installing alarm system contacts, see these pages:
For windows:
"Magnetic Reed Switches DIY Removal"

"Magnetic Reed Switch Re-Installation DIY"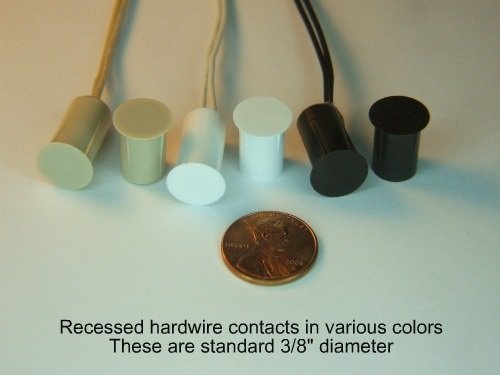 For doors:
"Magnetic Door Switch Installation-Surface Mount Type"
"Installing Magnetic Door Switches-Recessed Type"

For garage overhead doors:

The Best Overhead Door Contact Mounting Locations

Garage Door Alarm Contacts - Tips & Techniques

Sentrol Garage Door Sensor – Track Mount Model 2315


Motion detectors and glassbreaks are typically 4-wire devices. Virtually all use 12-volts DC for power, which luckily enough is the industry standard auxiliary power provided by most home security systems. This makes them interchangeable on nearly all hardwired alarm systems.
Smoke detectors
are a bit trickier. They should be listed as compatible with the specific model of alarm panel you're using, especially for 2-wire smokes. The spec sheets included with each panel will list compatible smoke detectors, and these parts are the ones to use for best results. The listed units have been tested on that system, and are known to operate correctly.

For more information on connecting smoke detectors, see these pages:
Home Smoke Detectors

2-Wire Smoke Detectors

4-Wire Smoke Detectors
Keypads, zone expanders, and output modules are parts designed only to operate with their particular brand and model of main alarm panel. There is no mixing and matching of keypads and panels of different brands.
Some keypads, expanders and other parts are compatible with several models of panel within their brand. Check the specifications of the main panel for a list of all compatible devices.
---

Wireless Home Alarm System Parts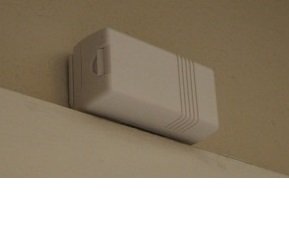 Nearly all wireless security transmitters and receivers are totally brand-specific parts, so each device model will only work with other equipment made by the same manufacturer.

Similar to the way hardwired expanders and keypads are designed, certain wireless devices are interchangeable with multiple panels within their own brand. As with the hardwired parts, check the wireless equipment manufacturer's spec sheets to see exactly which model numbers are compatible with each other.

For more information, see this section on Wireless Home Alarm Systems.


Return to Home Security Systems Answers from Alarm System Parts
Note: Feel free to print any of the articles on this site for personal, non-commercial use. Just look for this button:

If you found this website especially helpful, you might want to consider making a small donation. Since 2011, AzAlarmGuy has been providing free help and advice on home security systems to all of those in need.
Your gift, in any amount, will help me keep this website a free resource for anyone needing help with alarm system issues or questions.