ADT Security Systems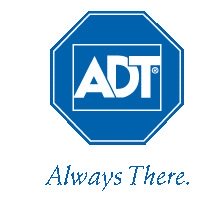 ADT security systems have long been one of the best-known brands in the alarm industry. They are currently THE largest alarm company in the U.S. with their acquisition of Broadview Security, leaving Monitronics as the number 2 company.
If you have ADT security service for your home or office, you might have any of several different alarm brand equipment.

If you have any of the older Brinks or Broadview equipment, it will likely start showing signs of wear due to its age.

For help with older systems, see these pages:
Brinks Home Security Systems - When to Hold'em, When to Fold'em

Broadview Home Security - Problems and Solutions


Need a manual for your older Brinks/Broadview system? Check out the Brinks Manuals page at Archive.org.

Need a battery for your ADT system?
These pages can help:
Alarm System Battery Replacement DIY

Here are some of the best features newer ADT alarm systems have to offer, from a homeowners' or renters' point of view. Keep in mind that offers and services can change from time to time, so always check with an authorized ADT representative for the latest details.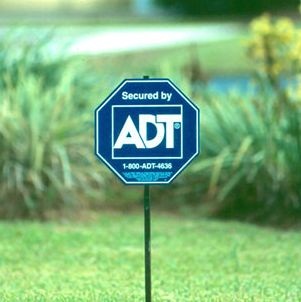 ---
ADT Pulse
ADT security systems Pulse is a new system that allows easy control of your alarm and home automation, both while at home and on the go.
The security system and other home devices connect via Z-Wave, a wireless mesh network that allows communication locally and remotely.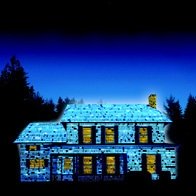 Locally, ADT's Touchscreen device lets you arm and disarm your alarm system, view security cameras, control lighting, and operate various home electronics. Devices must be compatible with the ADT Pulse system, or adaptable using a plug-in accessory module. This part of the technology is fairly new, but growing quickly.

More impressive are Pulse's mobile capabilities. You can use an iPhone or iPad directly to control your home security system and other functions. Or, you can access all these controls on your laptop via the ADT Pulse web portal.


Mobile access via iPhone or iPad lets you see your home security system status, arm and disarm the system, view live video, and more. The options vary depending on your plan and your mobile device.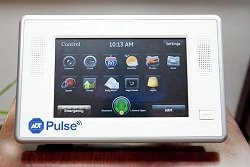 ADT security systems Pulse on-line portal, you can access your home securely from any computer with a web connection. You can view your cameras, check the status and control your home security system, and set up schedules to operate lighting, thermostats, and many other Z-Wave compatible devices.

With the growing use of mobile devices, remote access and control is in big demand. More and more home electronics are becoming network-compatible, giving us options to improve convenience, energy savings, and security.


Learn more about ADT Pulse.

---

ADT Premium Movers Package
If your job situation requires you to relocate every few years, you may have found it frustrating to deal with your home security needs. Making arrangements for an alarm system has probably been just one of many, many things on your new house "to-do" list.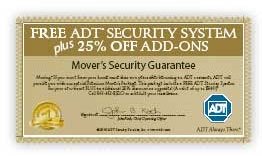 Choosing ADT security systems can help this situation. After you've been an ADT customer for two years or more, you are entitled to a Premium Movers Package. This includes a free ADT alarm system when you move into your new home, and discounts on ADT home monitoring and other upgrades.


If you're a frequent mover, the ADT security systems Premium Movers package could save you thousands of dollars in equipment, setup, and monitoring costs. ADT security is nation wide, so you'll be able to find a dealer wherever you go. Why pay for a whole new home security system every time you move?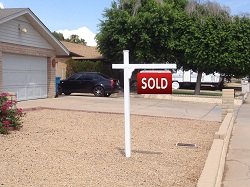 Even more importantly, it could save you countless hours of time and effort shopping around for local home alarm companies, lining up appointments, and explaining your security needs repeatedly to different alarm representatives.


---
ADT Security Systems Companion Service
For seniors living on their own, safety and security are top priorities. In case of a medical emergency, many don't have a caregiver living nearby. Even those that do often spend many hours a day alone.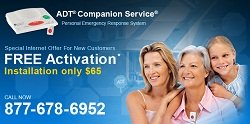 ADT has focused closely on the needs of seniors with the ADT Companion Service personal emergency response system. The Companion Service system is obviously well thought-out, as it addresses the special needs of seniors in very specific ways.

ADT Wireless Remotes and Base Unit
The ADT Companion Service personal emergency response system includes a wireless remote, available as medical alert wristband or pendant. The unit is waterproof, which is an improvement over many wireless medical alert devices. The transmitter also has a range of up to 300 feet, which allows it to be carried outdoors.

The base station, which receives the signal from the medical alert pendant or wristband, has high and low temperature sensors, and can alert the ADT alarm monitoring station of an unsafe condition. The base also has a test light that comes on automatically every 30 days, as a reminder to test the unit.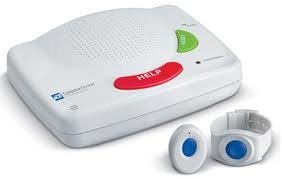 When the button is pressed on the medical alert pendant or wristband, a signal goes out to an ADT monitoring station. This allows two-way communication by voice intercom (or over the telephone, if needed). The ADT operator can then dispatch an ambulance or notify a neighbor, and otherwise assist with any issues the customer may having.

With all of the current home medical alert systems on the market, the Companion Service is one you should consider. Besides all the great features, ADT security systems offers AARP member discounts on the installation, activation, and monitoring rates for the Companion system.
For more information on any of these ADT medical alarm features, visit ADT.com
Related Articles:
Brinks Home Security Systems - When to Hold'em, When to Fold'em
Broadview Home Security - Problems and Solutions
5 Ways to Get a Cheap Home Security System
If you have an older Brinks, Broadview, or ADT system that's starting to have problems, you may be thinking about replacing it.

To find out how much a new system might cost, get some free price quotes from alarm dealers in your area. Just answer a few questions below, and you'll receive your quotes via email.

These quotes are absolutely free!
Return to Home-Security-Systems-Answers from ADT Security Systems
Note: Feel free to print any of the articles on this site for personal, non-commercial use. Just look for this button:

If you found this website especially helpful, you might want to consider making a small donation. Since 2011, AzAlarmGuy has been providing free help and advice on home security systems to all of those in need.
Your gift, in any amount, will help me keep this website a free resource for anyone needing help with alarm system issues or questions.