Brinks Security Systems
When to Hold'em, When to Fold'em


Brinks security systems were, for many years, a well-respected leader in the alarm industry. Brinks transformed into Broadview security in 2009, and was then acquired by ADT security systems in 2010.


In June of 2018, MONI Smart Security acquired the branding rights for the "Brinks" name, and is now operating as Brinks Home Security.
Click here if you're looking for information on the NEW Brinks Home Security systems.
For help with original Brinks equipment (older than 2018), read on...

Over the years, I've worked with many Brinks/Broadview systems. Sometimes they just needed a battery replaced and a code changed. Other systems were not functional, and replacing them was the only option.

If you have one of these Brinks security systems in need of parts, you may be able to keep it going for a while longer. Check out my tips at the Brinks Home Security Systems page.


Since writing that Brinks page two years ago in 2012, even fewer Brinks replacement parts are available. Eventually, there will be none left.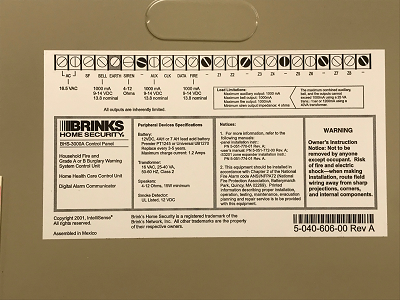 There are other difficulties in keeping older Brinks security systems running. Some of these include:

The few parts available may not be compatible with the particular Brinks model you have
While Brinks user manuals are widely available, Brinks alarm installation manuals are hard to find. This means there is also limited programming info for do-it-yourselfers
You'll probably have to service the alarm yourself, as most alarm companies won't even touch older Brinks systems
Replacing one component still leaves the rest of the system components aged and wearing out, making future repairs necessary
For more details, see this page on Broadview Home Security - Problems and Solutions.

Help for other alarm brands: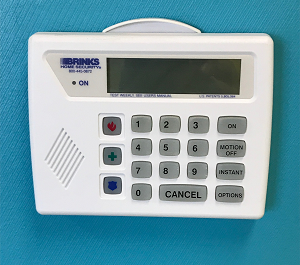 So should you keep your Brinks system?


Reasons to Keep Brinks Security Systems:
If you're willing to go with ADT security, they'll be able to service and program your system. However, they'll require you to sign a monitoring contract, which not everyone wants to do.
If you're an avid do-it-yourselfer, and are willing to make the effort to find a replacement keypad or other part as needed, you can probably maintain the system yourself for a few more years at least.


Keeping an existing system will (temporarily) save you the cost of a new one, and may avoid the expense of a monthly monitoring bill.


You'll need to be comfortable with the fact that you may be without alarm protection if the system breaks down. The few Brinks alarm parts that are available must be ordered on line, so you may be without a system while waiting for replacement parts to arrive.
When to Consider Replacing Brinks Systems:
A new system would be the clear choice if you don't want to sign up with ADT, and aren't willing to deal with the hassle of tracking down parts and installing them yourself. Alarm system prices are low enough that almost anyone can afford a decent, newer alarm panel.


Also, if you plan on having your system monitored, getting a new alarm is a no-brainer. Most home alarm companies offer systems for little to no money up-front, provided you sign up for monitoring.


Monitoring will also qualify you for discounts on your homeowners' insurance premiums, making the overall cost even lower. Learn more about home alarm system monitoring benefits.


A new system will also give you something you may not have been getting from your older Brinks alarm system: Peace of mind.


You can expect any modern alarm panel to operate with little to no trouble for years to come. If a problem does come up, newer security equipment will be easier for your alarm company to service. And, there will very likely be plenty of replacement parts available for the foreseeable future.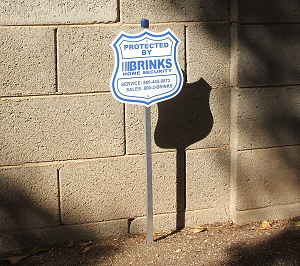 The Bottom Line:
Most of us would rather spend our free time on many things other than our alarm system. For us, security systems are something to deal with once and then trust that it does its job for years. If this is your feeling, a new system is certainly the way to go.

On the other hand, it is possible to keep a Brinks system going for a few years longer. When the system finally does expire, there will always be plenty of options available.

If you haven't done so already, get a few Free Home Security Systems Quotes from companies in your area.

This will give you a good idea of what it would cost to have a system installed, as well as how much you could save by doing it yourself.
Related Articles:
Brinks Home Security Help - Beeping Keypads, Resetting Systems, and Finding Manuals

Brinks Security Alarm Help - Keypad Trouble Light and Trouble Codes, Low Battery Problems, Lost Master Code
New Brinks Security System Plans
Home Security Prices

DIY Home Security Systems

Alarm System Parts
Related Links:

Find Brinks User Manuals
Return to Home Security Systems Answers from Brinks Security Systems

Return to Brinks Home Security Systems from Brinks Security Systems
 
Note: Feel free to print any of the articles on this site for personal, non-commercial use. Just look for this button:

If you found this website especially helpful, you might want to consider making a small donation. Since 2011, AzAlarmGuy has been providing free help and advice on home security systems to all of those in need.
Your gift, in any amount, will help me keep this website a free resource for anyone needing help with alarm system issues or questions.