5 Ways to Get a
Cheap Home Security System


A "cheap home security system" can mean different things, depending on your situation.
There are several different ways to pay for home security, and which one you choose should be based on your circumstances, and on what you're trying to accomplish.


For example, if you're renting a house or apartment short-term, you probably don't want to sign a 2 or 3 year contract for monitoring. On the other hand, if you own your home and plan to keep it a while, choosing a system with a monitoring contract will let you pay as you go.


Each of the 5 sections below describes a different plan for saving money on a security system. See which method most closely matches your situation, and consider how the suggested steps could work for you.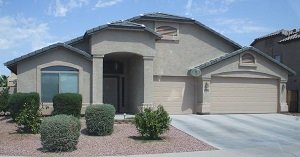 How to Get a Cheap Alarm System


#1

Get a DIY Cheap Home Security System





A DIY system is a good choice if you're a handy person, who can do your own battery changes and other routine service, and may or may not want monitoring.


One of the best ways to get a cheap home security system is by eliminating the biggest cost: Labor, in the form of installation. With a DIY or "do-it-yourself system", you save that expense right off the top.


Many great hardwired, wireless, and hybrid security systems are available online. Most alarm systems suppliers offer systems as packages or kits. A typical hardwired kit will include the main panel, a keypad, a motion detector, and an interior siren. Wireless kits often include all of the above items, plus several door/window transmitters.


To the basic kit, you can add additional keypads and sensors to round-out the system to fit your needs.

Going the DIY kit route can save you hundreds of dollars or more on the cost of a system, making them one of the best options for a cheap home security system.





DIY systems are also great if you don't necessarily want to have the system monitored. If you later decide you do want monitoring, you can always look into a cheap alarm monitoring option as described in the next section.



Of course, DIY systems aren't for everybody. If you consider yourself to be "all thumbs", you may be better off with one of the other cheap home security system options listed here. But, if you're fairly handy and are willing to tackle some installation and programming, you can very likely handle a DIY alarm system. And you'll save quite a lot of money, especially if you don't plan on monitoring the system.

Find out if a DIY home alarm system is right for you.
#2

Get Cheap Alarm System Monitoring





This is your best choice if you need monitoring, and either have an existing system, or plan on a DIY system.
Getting Discount Alarm Monitoring


If you aren't rolling the cost of the alarm system into a monitoring contract, the monitoring alone can be had quite cheaply.


Several companies provide UL-Listed "discount" alarm monitoring for much lower prices than the large national brands. One of the best examples is Alarm Relay, which offers 24/7 UL listed monitoring for as low as $8.95 per month.
You can subscribe to the Alarm Relay service online or by phone, and they will help you get your system reprogrammed to report to their central monitoring station.


Alarm Relay can receive alarm signals via landline, if you have an older system, but they also offer cellular alarm monitoring if you have a newer Uplink, Alarm Net, or Telguard communicator.


Get more details on what Alarm Relay can provide.

Learn more about finding cheap home security alarm monitoring.
Home Security Insurance Discounts


If you own your house, a monitored home security system can earn you a discount on your homeowners' insurance premiums. Burglary protection alone can earn you a discount of around 10-15%, while fire protection (in the form of smoke detectors) can increase this to 15-20%.

See a sample Alarm System Monitoring Certificate at SimpliSafe.com.

Check with your insurance company for details on discounts they may offer.


Even without the discounted rates, monitored burglary and fire protection means a quick response from police and fire departments, and extra security for your family.


#3

Get a Cheap Home Alarm System Through a National Company





Best choice if you're a homeowner or renter, and are looking for a new system AND monitoring


Most national chains offer complete systems for very low prices, sometimes even free, and can have a system installed in your house in as little as a day.




Of course, these "free" or "cheap" home alarm systems come with a required 2-3 year contract for monitoring. This means that over the total length of the contract, you'll end up paying hundreds of dollars for the combination of the system and monitoring.



While this may not sound like a cheap home security system, it can be a very good deal depending on your situation.


Suppose you're a new homeowner, possibly just starting a family. Naturally, you're strapped for cash, so paying several hundred dollars up front for a complete system doesn't really thrill you. But, you need affordable home security to protect your property and loved ones.



In this situation, you would likely be well-served to pay for a $99 system, sign up for the two or three years of monitoring, and get on with other things. Your monthly cost will be about $30-$45, depending on the company you choose. You'll likely stay in the same house for 3-5 years anyway, so the contract aspect isn't a big deal.


With a monitored security system installed, you'll likely qualify for a discount on your homeowners' insurance. If you include a smoke detector or two in your security installation, you'll qualify for an even bigger discount. This will help offset the cost of the monitoring, as well as give you better protection.


If you decide to go this route, make sure the contract specifies that you own the equipment at the end of the contract term.

Learn more about alarm system pricing.




#4

Get an All-in-One System Like
Simplisafe or LiveWatch



Best choice if you own a smaller home or condo, and want optional monitoring.



Simplisafe and LiveWatch both offer easy-to-install systems with a base unit and sensors to cover doors, windows, and motion detection.

The Simplisafe basic package starts at $229.96, with optional UL listed central station monitoring staring at $14.99 per month.




The LiveWatch basic unit costs $99, with UL listed central station monitoring starting at $29.95/month. The initial contract with Livewatch is 12 months, after which it reverts to month-to-month, but the company states that you can cancel anytime with no fee.



The minimal installation make either the LiveWatch or Simplisafe system a good choice if you own a small-to-medium-sized house or condo. The  optional, month-to-month monitoring with no long-term contract is good if you're on a tight budget, or aren't sure how long you'll be in the home.



Learn more about Simplisafe.

Visit Simplisafe Website.


Visit LiveWatch  Website.



#5

Get a "Plug-and-Play" System





Best choice if you rent, and don't want professional alarm monitoring.



Plug-and-play systems is the term I use to describe all-in-one devices that require almost no installation. Unlike the Simplisafe and LiveWatch all-in-one systems above, plug-n-play systems have no door, window, or other sensors to install. The single control unit typically needs only power, via a plug-in power adapter, and a hardwired or Wi-Fi internet connection.


There are many plug-n-play systems currently available, including Canary, Piper, and iSmartAlarm, with more on the way.



If you're looking for a really cheap home security system, you almost can't beat one of these units. They range in cost from $100-$350, and there is no monitoring cost, since these systems are intended to be self-monitored.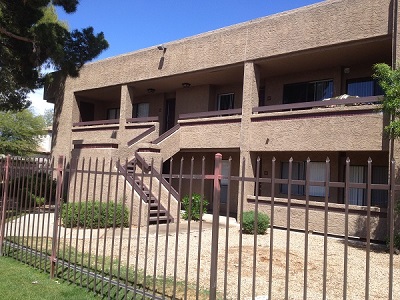 Plug-and-play systems work by collecting information about your home environment, including motion, temperature, door and window openings and closings, and more. to determine how you "live" in your home. When the system detects activity that is outside what it considers the "normal" or "usual" pattern, it issues an alert to your mobile phone.
When you get an alert, you can decide what action to take. This may include calling the house or a neighbor, going there yourself, or even calling police to investigate the situation.

Because plug-n-play systems require no drilling of holes or wiring, they are a good choice if you rent. A plug-and-play system is also just as easy to remove as it is to set up, allowing you to take the system with you when you move.

More about Apartment Security System Plug-n-Play Solutions




What About Quality? Is a Cheap Home Security System a Good Idea?

The phrase "cheap home security system" sounds pretty negative, doesn't it?

The word "cheap" turns most people off because it's often associated with "cheaply made". Our perception is that a cheap home security system won't last long, and will have to be replaced soon. This is something practically no one wants, regardless of how low the initial price is.
During my 25+ years in the alarm business, I installed and serviced hundreds of systems made by dozens of manufacturers. In all that time, I saw very few systems that were truly poorly made or low quality.
Instead, most alarm system problems are caused by poorly done installations.

Sloppy alignment of magnets and contacts are one of the biggest problems. Careless wiring habits, like loose connections on screw terminals, are another.

These problems have nothing to do with the quality of the alarm equipment itself. After all, it doesn't matter how good the panel, keypads, switches, and other devices are, if they aren't installed correctly in the first place.

In other words...

What we REALLY want is to get a good alarm system, cheap!

Buying alarm systems cheap is good, as long as you get a system that meets your security needs and fits in with your budget.


Get Free Alarm System Price Quotes

Unless you're planning on a DIY system, you'll need to get a few price quotes to find out just how much your new "cheap home security system" will cost!

One of the easiest ways to do this is through a company called BuyerZone. They connect people looking for systems with quality alarm companies in their local area.


These quotes are 100% free, with no obligation to buy anything.


To get your free quotes, just answer a few easy questions about what type of system you're looking for in the form below. Shortly, you'll receive price quotes for new systems via email.



Return to Home Security Systems Answers from Cheap Home Security System

Note: Feel free to print any of the articles on this site for personal, non-commercial use. Just look for this button:

If you found this website especially helpful, you might want to consider making a small donation. Since 2011, AzAlarmGuy has been providing free help and advice on home security systems to all of those in need.
Your gift, in any amount, will help me keep this website a free resource for anyone needing help with alarm system issues or questions.