Radionics Security Systems
How to Stop Beeping Keypads
Like all home alarm systems, Radionics security systems (now a part of Bosch Security) have to let you know when there is a problem with the equipment. This is normally done visually, through the system keypads.


The only problem with this method is, nobody looks at their alarm keypads unless they're arming or disarming the system!







So what's the solution?

Beeping!

The beeping is intentionally built into alarm system keypads as a way to get you to walk over and take a look. Once you're there, the keypad can then visually alert you that there is a problem via an LED, LCD, or fluorescent display.


Granted, all of this logical thought doesn't spring to mind when your system begins beeping up a storm at 2 in the morning. Thankfully, there is a way to deal with it.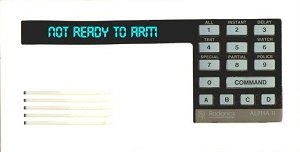 Photo by Froulasolutions.com

How to Silence a Beeping Keypad on Radionics Security Systems

Over the years, there have been many models of Radionics security systems, along with various different ways to silence a beeping keypad.
If your keypad(s) have a "Command" bar or "CMD" button, press "Command" or "CMD", then "4".


If your keypad(s) have a "Clear" button, just press the "Clear" key.


This will stop the beeping, and give you a chance to decide what to do next.


Be aware that the beeping may come back, depending on the specific cause. For instance, a "communications failure" due to a bad phone line connection will happen every time the system has something to report and can't get through. Silencing the beep doesn't fix a problem that may still exist.


For this reason, after stopping a beeping keypad, you should try to find out what caused it in the first place.
Finding the Cause of a Radionics Alarm Beeping


Like many alarm brands, Radionics alarm systems will beep for a variety of reasons. Some of these beeps are part of normal operation, like keystroke acknowledgement chirps and "watch tone" beeps. The annoying ones are usually due to some sort of "trouble" condition.


Various models of Radionics security systems display trouble condition information in different ways, so you'll need the User Manual to find the exact cause of the trouble. Skip down to find and download free Radionics manuals.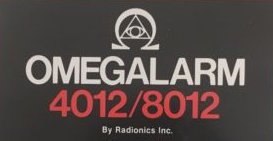 One of the most common causes for trouble is a failing backup battery. If you find that your system battery is bad, see how to replace it yourself at DIY Alarm System Battery Replacement.


If you determine that your system needs service, your choices may be limited. Radionics equipment is proprietary, and cannot be programmed without a special handheld programmer available only to Radionics alarm dealers.


You'll either need to find an authorized Radionics dealer in your area, or consider replacing the system. Depending on the age and condition of the system, it may be smarter to replace it, rather than spend money to service and repair aging equipment. If you plan to subscribe to home alarm monitoring service, you'll have many companies and systems to choose from.


To see how much a new system would cost, consider getting some free alarm quotes from dealers in your area.

Just answer a few easy questions below, and you'll receive quotes matching your specific needs and preferences.
These quotes are absolutely free!

Finding a Radionics Alarm Manual for Your Panel and Keypads

Radionics Inc. published manuals not only for each alarm panel, but also for every different keypad. To get the most out of your system, you need a copy of the Main System User Manual as well as the Keypad User Manual for the model(s) you may have.


You can find your main panel model information on the faceplate of the circuit board in the main control box. Look for numbers like 4012, 8012, 2212, 6112, and 8112. These numbers are usually preceded by the letter "D", as in "D2212".


Photo by Froulasolutions.com

Radionics keypads usually have their model info on the back of the unit, so you may have to remove one to read it. Look for numbers like 420, 620, 626, and 1255, again often preceded by a "D" as in "D620".


An easier method is to do a Google image search for your panel model, followed by the word "keypad". Then you can choose an image that matches your particular keypad(s).

Once you have your model number information, find and download a free copy of the user manuals you want at Find a Radionics Manual.


For help finding a user manual, see this page on Radionics alarm manual sources.

Related Articles
My Alarm Keeps Beeping - What Can I Do?
Radionics Security System - Keypad Commands for Older Systems
Radionics Home Security - Keypad Commands for Newer Systems
Radionics Alarm Manual Sources
Return to Home Security Systems Answers from Radionics Security Systems Beeping

Return to Radionics Alarm Systems from Radionics Systems Beeping
Note: Feel free to print any of the articles on this site for personal, non-commercial use. Just look for this button:

If you found this website especially helpful, you might want to consider making a small donation. Since 2011, AzAlarmGuy has been providing free help and advice on home security systems to all of those in need.
Your gift, in any amount, will help me keep this website a free resource for anyone needing help with alarm system issues or questions.