The DSC Power 832
Expandable and Flexible

The DSC Power 832, also known as Model PC5010 has been one of the most popular DSC security products for years. It is inexpensive, feature-packed, and versatile, which has made it a popular choice for DIY alarm systems.
It's also the system I chose for my own home, and I'll tell you why in a minute.

The Power 832 has been discontinued, although they are still available through some outlets. Existing 832 home security systems in good condition will also be in operation for years to come.

If you have one in your home now, or if you "inherit" one in the future, this page will help you get acquainted with the system.


You may also want to check out these pages:

DSC 832 Tips and Advice for Older Systems
My DSC Home Alarm is Beeping! - Causes and Solutions
You can find links to free DSC manuals on my alarm system manual sources page.




If you're planning a new installation, read on. You'll see why this DSC panel is so popular, and how its replacement may be the system you're looking for!


The DSC 832 can use several alarm keypads. LED (Light Emitting Diode) keypad models include:

PC5508(Z)    8-LED zone lights
PC5516(Z)    16-LED zone lights
PC5532(Z)    32-LED zone lights
---
The LCD (Liquid Crystal Display) keypad is the model LCD5500(Z), and uses alphanumeric text and numbers to display information. All keypads operate in virtually the same way.

The 832 system can support up to a total of 8 keypads in any combination.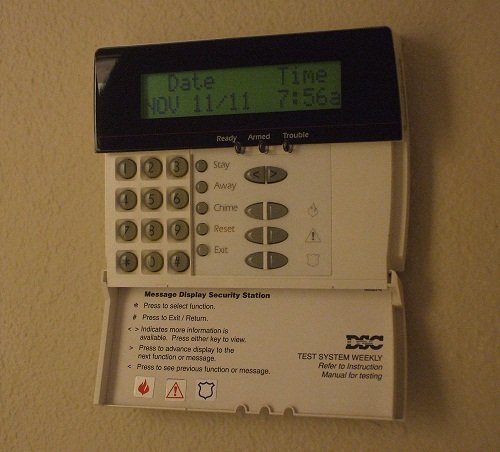 ---
DSC Power 832 Basic Features
The basic DSC 832 panel has 8 on-board zones for burglary devices, plus a dedicated fire zone via the PGM terminals.
The burglary zones are individually programmable for many different responses, so zones can be customized to match many applications. Burglar zones can be added using up to (3) 5108 zone expander modules, each of which adds 8 zones to the basic system. This gives the PC 5010 a maximum capacity of 32 burglary zones, hardwired or wireless.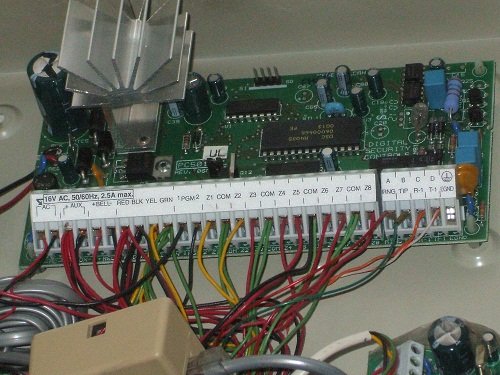 The fire zone is optimized for 2-wire smoke detectors using the PGM2 terminal. The connections are compatible with several different 2-wire smoke alarm models, and provide both switched power and alarm functions on the same two terminals.


Using one of the two PGM Outputs allows the DSC 832 to work with 4-wire smoke detectors. The PGM out provides switched power for resetting the 4-wire smokes, while one of the standard zone inputs is programmed for the fire alarm function.


The two PGM outputs can be programmed for many other functions, including relay activation, system status outputs, etc.


Status outputs like system trouble and armed condition are automatically issued by the panel.


The user can initiate relay outputs through button presses at a system keypad. In addition, relays can be activated remotely with the addition of an Escort module (see below).

---
Why Did I Choose the DSC Power 832?
At the time I installed a DSC Power 832 in my own home, I had my choice of any panel on the market. After many years in the alarm business, I had seen many panels come and go, while others remained popular.


My first requirement was for a system that is keypad programmable. This rules out most of the Radionics line, which require a separate handheld programmer.


Secondly, I wanted Alpha display keypads with customizable text. These were available with several brands of alarm, including Ademco home security systems, and I wouldn't have gone wrong choosing one of them.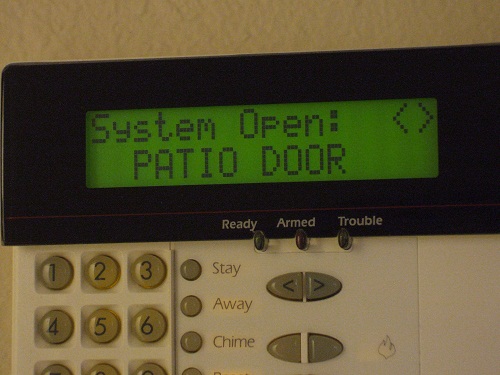 My third major requirement was the easiest to get, since it's virtually the standard in the industry: Zone expandability. The 4-bedroom, 2-bath house my wife and I live in has four doors and about a dozen movable windows. I wanted each opening on its own zone, which the DSC 832 can support by adding a single 8-zone expansion module.


Finally, I had recently helped a customer learn to operate their DSC 832 system with the Escort 5580TC module installed. This device connects to the Power 832 alarm, and gives you remote access to your system via telephone.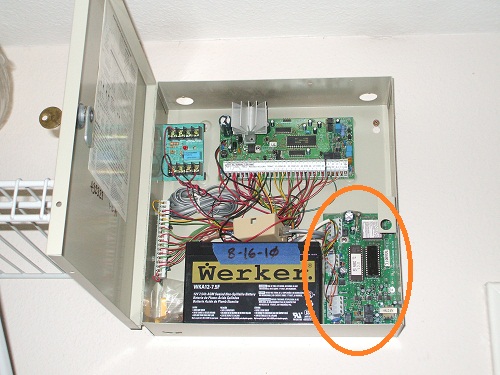 I'm a "gadget guy", and I liked the idea of being able to call my home, check the status of the system, arm and disarm it, etc.


In the end, I settled on the DSC Power 832, adding a zone expander and an Escort module. I programmed the system for remote access, and connected the panel to control my garage overhead door. Now, I never have to wonder if I forgot to close the garage door; I can just call the panel from anywhere, check the door's status, and press a few buttons to close it.


The DSC Power 832 security system has given us flawless service for over 15 years. The only work I've done on it is a routine battery change every couple of years or so.

---
The Next Generation:
The DSC Power 1832
If you're planning a new DIY alarm system, or are having one professionally installed, you may want to consider the DSC Power 1832. It can readily fill the niche left by the discontinued Power 832, and the programming and operation are very similar.
The DSC Power 1832 does everything the 832 could do, along with having 4 partitions (the 832 only has 2 partitions) and other new features.


See pricing and features of the DSC 1832 security system at Amazon.com.
Conclusion
If you find yourself the new owner of a previously installed DSC Power 832 system in good condition, consider yourself lucky. If it has the features you want in an alarm system, it will likely serve you well for years to come.


If your system is not in the best condition, here are some things to think about:
If you don't know the installer code and have a programming manual, you won't be able to program the higher functions of the panel, like the zone types, dialer, account information, etc.

Most newer DSC keypads are backwards-compatible with older models of panel, so you can probably find a replacement for a worn-out keypad. Depending on the age and condition of your Power 832 system, this could be a good option
A new system can easily be had these days for as little as $99, or even free in some cases, provided you go with monitoring. This makes spending money on a very old or worn-out system much less cost effective than it used to be
If you own a smartphone or other web-enabled device, consider how handy it would be to use it to remotely arm and disarm your system. Many newer systems are designed to be smartphone-compatible from the ground up. If you happen to have (or plan to have) cameras, many systems allow remote live viewing and playback on smart devices
A new system purchased through a home alarm company will likely include the security equipment they like and are most familiar with. With its flexibility and features, don't be surprised if they recommend a DSC system!


Related Articles:

DSC 832 Tips and Advice for Older Systems

DSC Power 1832


---
Do you have an older system that's starting to have problems?

Or, do you have a working system, but no programming information?

Why not get a few Free Home Security Systems Quotes from companies in your area?


---
Return to Home-Security-Systems-Answers from DSC Power 832


Return to DSC Security Systems from DSC Power 832


Note: Feel free to print any of the articles on this site for personal, non-commercial use. Just look for this button:

If you found this website especially helpful, you might want to consider making a small donation. Since 2011, AzAlarmGuy has been providing free help and advice on home security systems to all of those in need.
Your gift, in any amount, will help me keep this website a free resource for anyone needing help with alarm system issues or questions.