Monitronics Home Security
A Comparison With ADT

Full disclosure: I have an affiliate relationship with Monitronics home security/Brinks, and can receive a commission if you buy through my referral link at the bottom of this page. If you'd rather I didn't get a commission, there is also a generic link you can use.
Monitronics Home Security is the second largest alarm company in America, as of 2014. Before that, Broadview Security had held the number 2 spot for several years, behind security giant ADT. In 2010, ADT acquired Broadview, bumping Monitronics to the second position.

Monitronics has since rebranded to "MONI", or Monitronics International.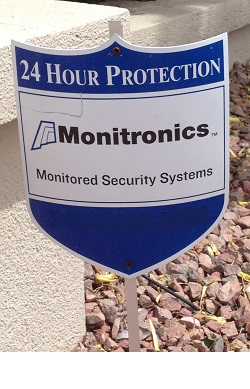 In June of 2018, MONI Smart Security acquired the branding rights for the "Brinks" name, and is now operating as Brinks Home Security.
You can learn more about the New Brinks Security System Plans here.
Since MONI/Monitronics is the driving force behind the rebrand to Brinks Home Security, I thought it made sense to leave the rest of this page as-is, to show the history and background of how the 'new' Brinks company got its start.
Any active links on this page will re-direct to the new Brinks Home Security version of that product.


Maybe you've just moved into a home with an existing alarm system from either ADT or Monitronics Home Security. Or, you may be considering one of these companies to install a new alarm system for you. This page compares the two home alarm companies, to help you decide which one would be a better fit for you.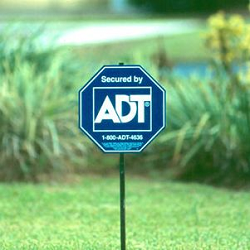 ADT Security and Monitronics Home Security Have Many Similarities

Both are large national companies that use many local alarm dealers for installation and service. Although you may be monitored by the national company (ADT or Monitronics), you get installation and service from a much smaller alarm company in your area.

Monitronics home security and ADT both use hardwired and wireless equipment. Which type of technology to use is generally dependent on the construction of your house and cost. A local authorized dealer should be able to make the best recommendation, based on your type of house and local building practices.


Both Monitronics and ADT will require you to sign an alarm contract, usually for two or three years. This buys you 24/7/365 "burglar" alarm monitoring. Fire protection in the form of smoke and carbon monoxide detectors can be added at additional cost.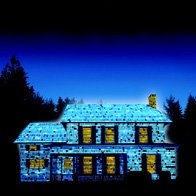 Monitronics home security and ADT each offer medical alert reporting, which can be through the alarm keypads and/or optional wireless portable transmitters.


Beyond traditional alarm system functions, ADT offers their Pulse system, which combines home security, home automation, and video surveillance features. These are accessible via your smartphone or other mobile device.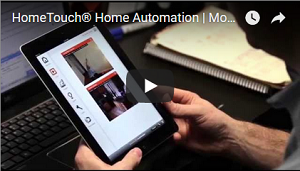 Monitronics home security has their own integrated home product, called HomeTouch. Like ADT's Pulse technology, HomeTouch allows you to remotely access and control your alarm, thermostats, and locks, as well as view security cameras.


Monitronics Home Security Differences
In terms of numbers of homes protected, ADT is several times bigger than Monitronics. The latest Wikipedia figures show Monitronics with about 1 million customers, and ADT with about 6.5 million (As of 2014).


For many years, ADT has always had a "go-to-brand system" for their new alarm installations. Historically, they have used private-labeled, "proprietary" versions of various Ademco home security systems. The ADT proprietary versions are physically identical to the original panel, but various programming changes internally render them un-usable by non-ADT companies.


Monitronics Security also had some similar proprietary systems in years past, but has recently taken another direction. It currently allows its authorized dealers to recommend and supply systems of their own choosing for each customer.


This is usually a good thing; alarm systems can be complicated, and each brand of system is typically a rule unto itself. When alarm companies (and their installers) settle on a panel they like, they tend to quickly get very good at programming them. This allows them to become very good at matching the way the system behaves to the needs of each individual customer.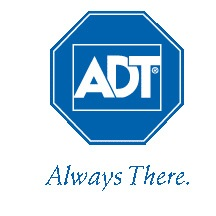 On the flip side, small local companies that are forced to use only the alarm equipment specified by their big national affiliate company may not bother to learn the finer points of system programming. This could lead to a less-than-ideal fit for the customer.


I still believe that in most cases, the "average" customer will be perfectly happy with the "typical" residential security system from ADT, regardless of equipment brand. If you happen to be extremely choosy about detailed alarm functions, you may be better off with a Monitronics alarm system.
ADT and Monitronics Pricing
ADT offers 5 different packages with various levels of protection, while Monitronics offers 3. As we'll see, the options from both companies are very similar.
This table shows the packages available from each company:


ADT
Essentials
36.99/mo
Total Protection Plus
47.99/mo
Premium ADT Pulse
52.99/mo
Monitronics
Core
39.99/mo
Connected
49.99/mo
Comprehensive
59.99/mo
At a glance, the prices from both companies look similar at each level of protection. For example, the "Essentials" (ADT) and "Core" (MONI) packages both provide basic protection for about $38/month, including:
24-Hour Alarm Monitoring
1 Digital Keypad
3 Door/Window Sensors
1 Infrared Motion Detector
1 Keychain Remote
Professional Installation for Only $99

If you check the features included in each one though, you'll find differences:
Moni's Core starting package comes with Two-Way Voice and Cellular Monitoring. To get those same features from ADT, you need to choose their Total Protection Plus package, which costs $8 more per month.

Then again, you may not be looking for these features. In that case, you can get basic protection from ADT's Essentials package for $3/month less than the Core option from Monitronics.
The higher-level packages from both Monitronics and ADT add many advanced features like:
Remote Alarm Access via Smartphone App
Real-time Alerts to Mobile Devices
Automation Options to Control Lighting, Locks, Thermostats, and more
Video Cameras with Live and Recorded Viewing
The top-level packages from each company (Premium Plus ADT Pulse and MONI Comprehensive) both bump up the installation cost to $149.

The Bottom Line

These prices may vary by dealer and area, and not all authorized dealers offer exactly the same features.
Compare the features available in each package you're considering, to see which ones you need, and which you can do without.

Monitronics home security and ADT both have extensive track records, and can provide a high quality home security system to meet any need you're likely to have. You can't go wrong in choosing either of these companies to install a new system, or to monitor any existing alarm you might already have.

If you value and trust a larger alarm dealer with a long-established name, ADT is probably a good fit for you.
If instead, you prefer a slightly smaller company that is building their rebranded name with customized systems, MONI may be a better choice.


To get a free ADT price quote and see special offers, visit ADT.com or call 1-800-817-2358



To get a free Monitronics price quote and see their latest special offers, click on one of the links below:

MONI referral link

MONI generic link



Pricing sources:
SafeStreets USA,  ADT Authorized Dealer

MONI Smart Security
For details on finding your alarm panel information, as well as getting a manual, see this page on alarm system manuals.

---


Return to main Monitronics page from Monitronics Home Security

Return to Home Security Systems Answers from this page



Related Articles from This Site:
MONI Smart Security

ADT Security Systems

Monitronics


Related Links:

Visit ADT.com

Visit MONI Smart Security web site




Note: Feel free to print any of the articles on this site for personal, non-commercial use. Just look for this button:

If you found this website especially helpful, you might want to consider making a small donation. Since 2011, AzAlarmGuy has been providing free help and advice on home security systems to all of those in need.
Your gift, in any amount, will help me keep this website a free resource for anyone needing help with alarm system issues or questions.